Barbara Kern
(her/hers)
Director of Sciences and Social Sciences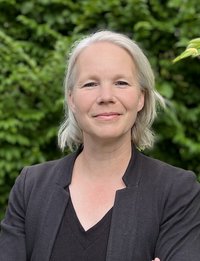 Barbara Kern serves as Director of the Science Libraries Division and Director of the John Crerar Library, and works together with a dedicated team of science and social sciences librarians to provide a suite of programs and services to faculty, students, staff and the community as well as to develop strong collections that support research, teaching and learning at the University.
Prior to joining the University of Chicago Library, Barbara was at the University of Toronto where she also earned her Master's degree in Library and Information Science and a Bachelor's of Arts.
Barbara is a Fellow of the Special Libraries Association.