Elisabeth Long
Associate University Librarian for IT & Digital Scholarship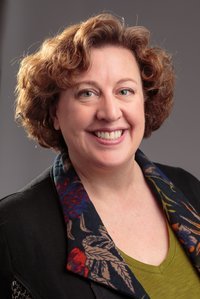 Elisabeth Long, Associate University Librarian for IT & Digital Scholarship, is a part of the Library's senior leadership team, providing strategic direction, budget planning, and creative management to ensure the Library is a center of innovation that successfully contributes to the University's strategic focus of fostering inquiry and impact.

Her portfolio includes:

Providing a technology environment and associated services that support digital scholarship and research activities across the University of Chicago campus, provide access to library resources and services, preserve digital content, facilitate library operations, and support collaborative projects that leverage technology to develop resources and services for the community at large.

The Black Metropolis Research Consortium, a membership association of libraries, universities, and other archival institutions to make broadly available materials that document African American and African diasporic culture, history, and politics, with a specific focus on materials relating to Chicago.

Strategic direction for digital scholarship and data management outreach services, including development of the University's institutional repository, Knowledge@UChicago, management of the Dissertation Office, and researcher support for developing grant-compliant data management plans and understanding the scholarly communications environment.

In her spare time, Elisabeth is a letterpress printer, papermaker, and book artist.

Publications
View CV