Elizabeth Foster
she/her
Social Sciences Data Librarian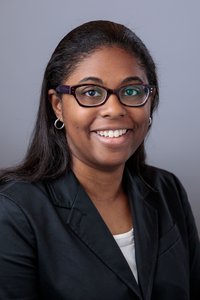 Elizabeth Foster, Social Sciences Data Librarian for Instruction & Outreach and Sociology Librarian, supports research and teaching in these fields by:
Selecting sociology titles for the library's collection.
Promoting public use data and the library's data collections.
Offering consultations in support of research projects and research data management.
Providing library instruction to classes and support to faculty who are developing data-driven assignments.
Please contact Elizabeth with your questions regarding sociology, social sciences data, or library services.
Education
Elizabeth holds a MS in Library Science from the University of North Carolina at Chapel Hill and a BA in Political Science from Kenyon College.