Laura Ring
Metadata Librarian and Librarian for Southern Asia and Anthropology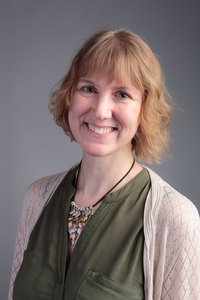 Laura Ring is a Subject Specialist in South and Southeast Asian Studies and Anthropology. She supports research and teaching in these fields by:
Developing and managing Library collections
Offering individual consultations and group workshops
Providing bibliographic description and subject analysis for Indic-language materials
Developing digital resources through grant-funded projects
Education
Laura earned a PhD in Anthropology from the University of Chicago, with ethnographic fieldwork on ethnic conflict and peacemaking in Karachi, Pakistan. She is currently working on an archival project on Conflict and Documentation in South Asia. Laura also holds an MS in Library and Information Science from UIUC, and a BA in Anthropology from Hampshire College.
View CV
Contact
rin6@uchicago.edu
The Joseph Regenstein Library
Room 564
773-702-2934
The Joseph Regenstein Library
Room 170
773-702-8726

Library & Department