A Fireside Chat with Rev. Wheeler Parker Jr. and Christopher Benson on the Journey to Justice for Emmett Till
Date: February 20, 2023
Time: 5:30-7 p.m.
Location: The Joseph Regenstein Library, Room 122, 1100 East 57th Street, Chicago, IL 60637
Register
Rev. Wheeler Parker, Jr. was 16 years old when his best friend and younger cousin, Emmett Till, was lynched in 1955 in Mississippi. Now in his 80s, and the last surviving witness to Emmett's abduction, Rev. Parker reflects on how his life has been shaped by Emmett's death.
This program will explore Rev. Parker's recently released memoir, A Few Days Full of Trouble: Revelations on the Journey to Justice for my Cousin and Best Friend, Emmett Till, which shares poignant recollections of Emmett Till as a boy, insights into the investigations of Emmett's lynching, and powerful lessons for racial reckoning today.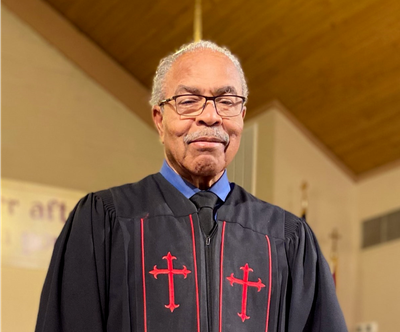 Rev. Wheeler Parker Jr. is pastor and district superintendent of the Argo Temple Church of God in Christ in Summit, Illinois, the church built by Alma Carthan, grandmother of Emmett Till.
A sought-after public speaker, Rev. Parker lectures and teaches on the history of the struggle for equal justice in America. He has enjoyed more than fifty years of marriage to his wife, Dr. Marvel Parker.
Christopher Benson—Emmy Award–winning lawyer, journalist, and associate professor at Northwestern University's Medill School of Journalism—co-authored, with the late Mamie Till-Mobley, the Pulitzer Prize–nominated, Robert F. Kennedy Award–winning Death of Innocence.
Formerly the Washington editor of Ebony, he has contributed to Chicago magazine, Chicago Tribune, Chicago Sun-Times, and The New York Times.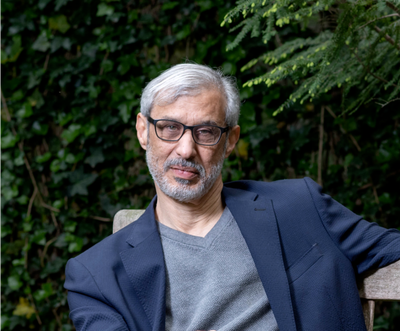 About the Moderator

Adam Green is an associate professor in the Departments of Race, Diaspora and Indigeneity, and History at the University of Chicago. He has taught at UChicago since 2007, having previously held faculty appointments at Northwestern University and New York University. His areas of research expertise include post-emancipation African American history, cultural studies, urban studies and intersectional critical race studies.
Book Giveaway: A Few Days Full of Trouble
We hope you can join us on Monday, February 20, at 5:30 p.m. at the Regenstein Library. The first 100 attendees will receive a free copy of the book.

This event is offered in partnership with the Center for Identity + Inclusion; Center for the Study of Race, Politics, and Culture; Department of Race, Diaspora, and Indigeneity; the University of Chicago Library, and the Office of the Provost.