Advancing digital scholarship
Researchers across the University of Chicago and their collaborators around the world are engaging in a rapidly expanding range of digital research and teaching projects.  The Library has already worked with faculty members on digital projects ranging from the management of archeological information from the site of ancient Ashkelon to the search for and discovery of the Higgs boson. We would like to invite additional faculty members to think of us as partners in digital scholarship and to contact us to discuss how we can collaborate to identify, obtain, disseminate, and preserve digital data.
Earlier this year, we released Library Strategic Directions, 2016-2019: Inquiry, Innovation, and Impact [PDF].  In it, we defined five directions that will guide the library's efforts as we continue critical commitments and assume new roles that are vital to research, innovation, and learning at UChicago.  One of those directions focuses on advancing digital scholarship.  The Library is committed to increasing the scholarly impact of the University by building robust services and technology infrastructures to support emerging modes of research, innovation, and scholarship.
What does that mean for faculty and students at the University of Chicago?
A hub for digital scholarship
The Library will be a hub for digital scholarship by providing faculty and students with tools and services that strengthen the impact and visibility of their research and creative endeavors.
Today's researchers and funders are increasingly interested in transparency, accessibility, and the reproducibility of data sources.  The Library can help you to save and publicly share data in ways that meet these growing demands.  Our new digital repository service for the campus community, Knowledge@UChicago (knowledge.uchicago.edu), is our first major step in that direction.  Built in partnership with IT Services and the Research Computing Center, Knowledge@UChicago can now accept finished research products and small data sets for archiving and sharing. We are currently developing Knowledge@UChicago into a more robust system and are eager to hear from researchers to ensure that we develop functionality that meets your needs.  I encourage you to read more about Knowledge@UChicago and to contact Amy Buckland (knowledge@lib.uchicago.edu) to discuss ways that this digital repository can serve you now and in the future.
Services for the life cycle of research data
The Library will develop an array of services to support the life cycle of research data from assistance with writing a data plan to managing, sharing, and preserving data.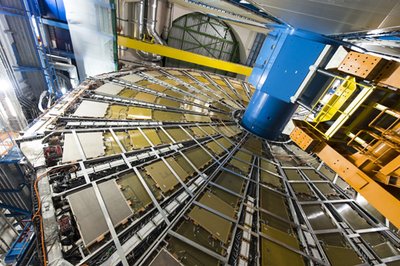 The end of a digital project is not the only time librarians can assist you.  The Library is supporting faculty needs for research data management services through programs that include workshops on granting agency requirements and best practices for describing and managing research data.
The Library can be a particularly good partner for faculty involved in cross-disciplinary and inter-institutional projects. Librarians are skilled in determining how to make data interoperable, so that the data you have collected for one purpose can be reused by other researchers asking different questions or can be aggregated with colleagues' data to reveal a larger picture.  The Library can also work with inter-institutional projects to determine sustainable long-term solutions for sharing and preserving their publications and data, engaging library partners as appropriate.
We are already working in this area.  For example, as part of the Data and Software for Open Science project, librarians from UChicago and Notre Dame are collaborating with physicists from around the world who are working with data produced by the Large Hadron Collider at CERN. Together, we are exploring the key issues that must be solved to provide preservation solutions not just for the high energy physics data, but also the software and algorithms associated with that data.
Elisabeth Long and colleagues (digitalscholarship@lib.uchicago.edu) can consult with you as you begin to write a data management plan or at various stages of your research as you consider sustainable data management practices, inter-operability, and long-term access and preservation.
Advancing open scholarship
The Library will take a leadership role in advancing open scholarship at the University by supporting and promoting open access, open data, open educational resources, and other forms of openness in the scholarly and research environment.
If you are interested in making your research or course materials openly available, starting an open access journal, or working with the Library to make resources openly available, please contact Amy Buckland (open@lib.uchicago.edu).
Looking to the future
In the coming years, the Library seeks to make its digital scholarship services increasingly robust, ensuring students and faculty have access to spaces, technologies, and consultation services that support their exploration of new methodologies, analysis of complex data, and sharing of their research and creative endeavors through new publishing models.
There are many ways we can pursue this goal.  I look forward to learning more about how we can collaborate with you on digital scholarship.