Being a Southern Asian Studies Librarian today
In February of 2020, I spent the morning with conservation librarians in Mansueto Library, investigating the material culture history of a rare book from our collections—an early 19th-century Tamil translation of the Gospel of Mark. Using microscopy, we were hoping to see what the binding could tell us about the book's journey from a missionary press in India to the library of its former owner—a bestselling, U.S. pro-slavery author in the antebellum South.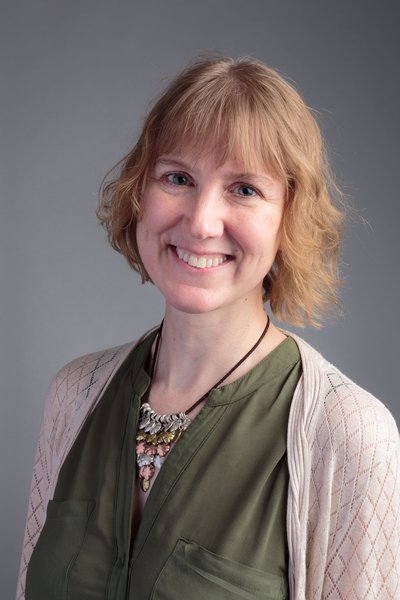 Being a Southern Asian Studies Librarian today requires precisely this kind of interplay between the old and the new, the local and the global. Our South Asia collections have great historical depth, bringing together some of the earliest published material from and about the region, from philological and religious texts to colonial government documents, missionary tracts, and travelogues. Importantly, these collections are not static; we continue to purchase materials from the antiquarian market that fill gaps in our holdings, and where such materials cannot be purchased, we work with partners around the world to acquire microfilm or digital copies. We also receive such materials through gifts, of which our Tamil Gospel of Mark is a likely example.
But we are also committed to creating new points of entry to our historical collections, even as scholars design new ways of studying them. In addition to microscopy and other forms of material analysis, the creation of digital corpora allows scholars to experiment with new forms of visualization, mapping, or computational analysis. We also work to enhance user discovery of our South Asia materials, bringing our "hidden collections" into the light through collaborative and grant-funded metadata initiatives.
This approach—one oriented to the future as well as the past—applies to our contemporary collections as well. We collect deeply across the geographic and linguistic breadth of South Asia, in all topics, ranging from the scholarly to the popular, recognizing that the popular culture materials of today—ephemeral publications, posters, pulp fiction—will be the primary sources of tomorrow. Another key element of our collection strategy is asking whose voices are missing from our collections. We pay particular attention to collecting works by and about marginalized groups, putting forward perspectives that have long been underrepresented in library collections.
At the same time, we recognize that much of contemporary creative expression and social discourse is happening not in print media, but online, in small or independent websites that are at great risk of disappearing. In addition to collecting print and other traditional forms of media, we participate in web archiving projects, preserving things ranging from government documents to web content by community organizations and dissident political groups.
Finally, even as we are guided by the current and future needs of our faculty and students, we try to adopt a more nuanced and expansive understanding of the communities—both local and global—that we serve. As stewards of one of the premiere South Asia collections in the world, we feel a strong responsibility to make our materials as accessible as possible to scholars across the globe—and especially for scholars in South Asia. Welcoming visiting scholars and fielding queries from scholars in South Asia is a regular part of our work. Moreover, we have taken leading roles in collaborative Open Access projects—like the South Asia Open Archives—that aim to digitize South Asian studies materials and make them freely available online, for the benefit of all.
But the responsibility that stewardship of this collection brings extends not only 10,000 miles away, to the Indian subcontinent, but to the local Black communities of our own South Side neighborhoods. While our investigation of the Gospel of Mark in Tamil is ongoing, its provenance tells us that this book is caught up in the history of slavery and anti-Black racism in this country—and its pseudoscientific defense. It is a reminder of how connected we are, locally and globally, and the deeply intertwined nature of the history we hold within our stacks.
---
Editor's Note: Laura Ring has served the Southern Asia collection at the University of Chicago since 2008. She was appointed Southern Asian Studies Librarian—and head of the collection—on February 1, 2022.