Browzine – New Updates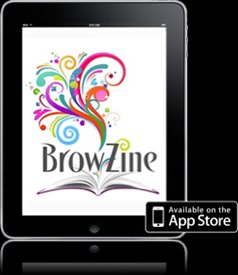 BrowZine can be easily downloaded in the App store.
Users may save up to 500 articles.
In-app support
New content and journals
More updates are on the way, including:
ILL integration
New bibliographic management support
BrowZine for the web
What is BrowZine?
BrowZine, an innovative app developed by Third Iron Advanced Library technologies, culls articles from databases, compiles them into complete journals, and arranges these journals by subject on a familiar, easy-to-use bookshelf. BrowZine is optimized for tablets but is available across all iOS devices. This multi-device functionality, combined with BrowZine's intuitive interface, makes it a convenient and useful tool for those who wish to mobilize their research.
A personalized bookshelf makes it easy for BrowZine users to save their favorite journals and follow updates from these publications. Additionally, saving, sharing, and exporting articles is easy in BrowZine—BrowZine allows users to read saved articles offline, to seamlessly export articles to citation managers like Mendeley and Zotero, and to share articles via email or social media.
BrowZine is a fantastic way to read scholarly publications and optimize your time while on the go. If you have any questions about BrowZine or would like a guided a tour, please contact crerar-reference@lib.uchicago.edu.
This service will continue to expand and add new titles and features as time goes on. Third Iron welcomes you to follow their progress on Facebook (http://www.facebook.com/thirdiron) or Twitter (http://www.twitter.com/third_iron) and reminds you to watch for notifications on your device that an update to BrowZine is available.