Cast your vote for the Spring Quarter selection for Diverse Books & Open Conversations
If They Come for Us: Poems by Fatimah Asghar is an imaginative, soulful debut poetry collection that captures the experiences of being a young Pakistani Muslim woman in contemporary America. Orphaned as a girl, Asghar grapples with coming of age and navigating questions of sexuality and race without the guidance of a mother or father. These poems at once bear anguish, joy, vulnerability, and compassion, while exploring the many facets of violence: how it persists within us, how it is inherited across generations, and how it manifests itself in our relationships. In experimental forms and language both lyrical and raw, Asghar seamlessly braids together marginalized people's histories with her own understanding of identity, place, and belonging.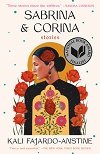 Kali Fajardo-Anstine's magnetic collection, Sabrina & Corina: Stories, breathes life into her Latina characters of indigenous ancestry and the land they inhabit in the American West. Against the backdrop of Denver, Colorado—a place that is as fierce as it is exquisite—these women navigate the land the way they navigate their lives: with caution, grace, and quiet force. Sabrina & Corina is a moving narrative of unrelenting feminine power and a meditation on friendship, mothers and daughters. It is an exploration of the universal experiences of abandonment, heritage, and an eternal sense of home.
In As We Have Always Done, Leanne Betasamosake Simpson locates Indigenous political resurgence as a practice rooted in uniquely Indigenous theorizing, writing, organizing, and thinking. She makes clear that the goal of Indigenous resistance can no longer be cultural resurgence as a mechanism for inclusion in a multicultural mosaic, calling for unapologetic, place-based Indigenous alternatives to the destructive logics of the settler colonial state.
Care Work: Dreaming Disability Justice by Leah Lakshmi Piepzna-Samarasinha explores the politics and realities of disability justice, a movement that centers the lives and leadership of sick and disabled queer, trans, Black, and brown people, with knowledge and gifts for all. Care Work, a collection of essays, is a mapping of access as radical love, a celebration of the work that sick and disabled queer/people of color are doing to find each other and to build power and community, and a toolkit for everyone who wants to build resilient communities of liberation where no one is left behind.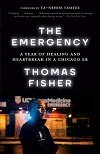 The Emergency: A Year of Healing & Heartbreak in a Chicago ER by Thomas Fisher is a riveting debut memoir about Fisher's, an emergency room doctor at the University of Chicago Medical Center in the city's South Side, experiences during the first year of the coronavirus pandemic tending to Covid-19 patients and treating victims of the South Side's gun violence. Throughout, he eloquently captures the intensity of the situation and shares heartrending stories of victims. Fisher reflects on growing up on the South Side in the 1980s, which helped inspire his medical career, and spotlights systemic racism within the U.S. health care system. The result is a powerful reckoning with racial injustice and a moving portrait of everyday heroism.


Please vote on our next book and join us in the discussions that follow. The deadline to vote is Friday, February 24, 2022.