Diverse Books and Open Conversations
On Thursday, January 16, 2020, the University of Chicago Library hosted our first book discussion as part of our new Diverse Books and Open Conversations initiative. We hope that this series provides a space for the UChicago community to engage in critical discussion around diversity and inclusion. Our first book was There, There by Tommy Orange, a fiction book about "Urban Indians" centered mainly in Oakland.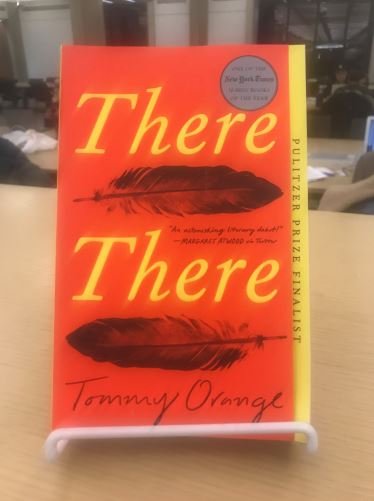 Over cookies and hot cocoa, the readers in the group shared their impressions of the book, with everyone having taken something meaningful from this story. We all felt that Orange had insightful things to say about the experiences of Native people living in an urban area and about culture and identity.
But other opinions on the book varied. Some participants thought the portrayal of female trauma was accurate, while others thought it didn't ring quite true. Some readers thought the internet was portrayed in a way that emphasized the detrimental effect it has on those who rely on it, rather than engaging in physical activity or in-person communication. Others thought that the internet was shown as a tool that helped the Native characters connect with each other and with their culture.
Overall, we found the book to be a powerful narrative with a lot to say about Native identity and culture in modern urban life.
Selecting the Next Book
Please vote on our next book selection and watch the Library News site to learn when the next discussion will be held.