Expanding Horizons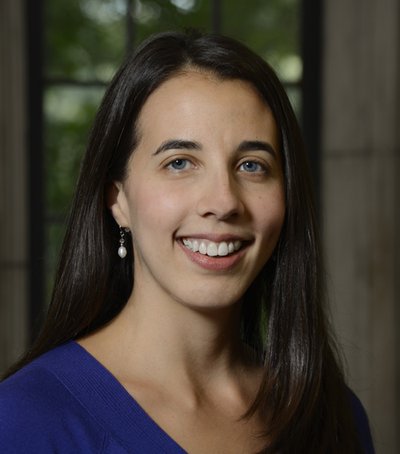 Hanna Holborn Gray Graduate Student Fellows investigate scholarly careers, build knowledge, and enhance Library resources
The Hanna Holborn Gray Graduate Student Fellowships have been providing unique opportunities to grow students' professional horizons and enhance their development as scholars since 2019. Fueled by their individual research interests, Fellows explore careers and areas of scholarship through work conducted under the mentorship of UChicago librarians. Over the last year, Fellows have been investigating different facets of the Library's collections and programs, and creating new digital collections, online story maps, exhibits, and reading groups.
Mariana Brandman was attracted to a Fellowship in the D'Angelo Law Library based on her interest in public history, background as a legal analyst, and previous experience processing the late University of Chicago law professor Hans Zeisel's papers as a student assistant in the Hanna Holborn Gray Special Collections Research Center. Currently a PhD candidate in U.S. history, she has curated a digital collection showcasing the Law School's deans over the past 120 years. Brandman has published collections for the first five: Joseph Henry Beale, James Parker Hall, Harry A. Bigelow, Wilber G. Katz, and Edward H. Levi. The Deans Collection includes archival documents, publications, speeches, and photographs, as well as historical and biographical context related to each dean's tenure. She is currently at work on collections for the remaining deans, to be published later this year. Brandman has partnered with D'Angelo Law librarians Sheri Lewis, Julie Stauffer, and Bill Schwesig on the project and received support from Special Collections staff and the Law School's Communications Office.
An interest in developing their skills in Geographic Information Systems (GIS) brought Haoyu Shi and Varada Shrotri to the Fellowship program. Shi studied GIS as an undergraduate and is currently a master's student in Social Sciences with a concentration in Quantitative Methods and Social Analysis. In collaboration with Cecilia Smith, Director of Digital Scholarship, Shi designed an online resource to teach foundational spatial literacy concepts, including interactive web maps to highlight how maps and spatial analysis are utilized in multiple disciplines, such as public health, criminology, literature, and ecology. In addition, Shrotri partnered with Smith and Dr. Mindy Schwartz, Professor of Medicine at the Pritzker School of Medicine, to further develop the Mapping the University of Chicago project. Through research and use of the mapping software ArcGIS, they expanded on a virtual walking tour of the history of UChicago's Medical Campus.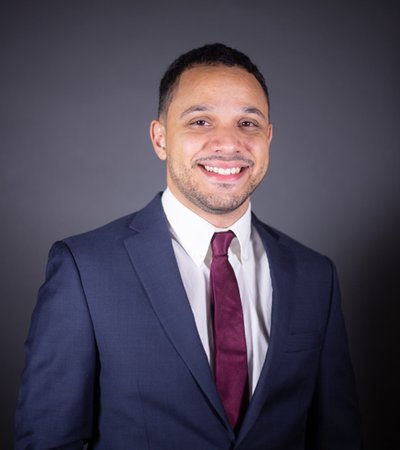 Matthew Vega, a PhD Student in Theology, is interested in liberation, internationalism, and Black religious radicalism, and has envisioned and implemented various programs at the Library that explore these and related pressing issues. For instance, in commemoration of Black History Month, Vega and Anne Knafl, Bibliographer for Religion, Philosophy, and Jewish Studies, curated an exhibit that highlights a selection of titles suggested by members of the UChicago community. Notably, Vega received the Divinity School Diversity Award from the UChicagoGRAD Diversity Advisory Board, in part for his work creating the prison abolition and racial capitalism reading groups for the Fellowship.
These Fellowships were made possible by Hanna Holborn Gray and her generous philanthropy. We are grateful to President Emeritus Gray for her visionary leadership in launching the Library's Graduate Fellowship Program.