Introducing Scott Vanderlin, new Student Services Librarian
Scott Vanderlin joined the D'Angelo Law Library on September 5 as our new Student Services Librarian. Prior to coming to the University of Chicago, Scott worked at the Chicago-Kent College of Law Library and also served as a Reference Associate and taught first year legal research for three years at the Pritzker Legal Research Center at Northwestern University School of Law.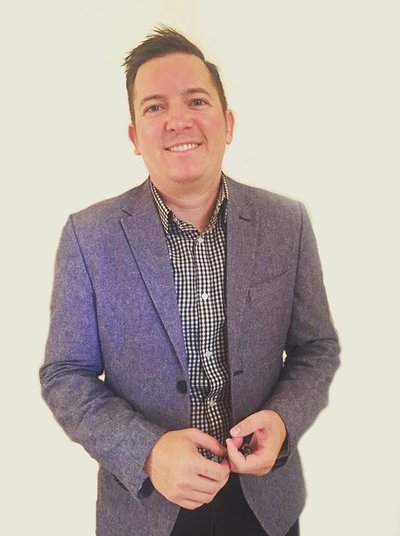 What were you doing before you came to the University of Chicago?
For the past 6 years, I worked at Chicago-Kent College of Law as a reference librarian and then briefly as the Associate Director for Research and Instructional Services. Pretty much just hanging out.
What's your favorite thing about being a law librarian?
I'd be lying if I said that the glory wasn't nice, but honestly I just really like being able to help students out with an aspect of law school that is not always the easiest or most exciting. And, every day I get to learn about new areas of the law and interesting research that is being done by scholars all around me. So, law librarianship is both intellectually and personally satisfying for me.
What originally got you interested in law libraries?
Most of the things that led me to this career probably happened subconsciously, and over a number of years. When I did make the decision to actually pursue law librarianship, however, it was towards the beginning of my 3L year, and I was slowly realizing that while everyone else couldn't wait to graduate, all I wanted to do was keep reading, learning, researching, writing, etc. Basically, my favorite things about law school were the things that a lot of my classmates couldn't wait to be done with. At the same time, I went to law school with the conscious, if vague, idea that I wanted to use my education to help people. I assumed that the "where" and "how" of helping people would become clearer as I learned more about the law, and I guess that while I was slowly backing away from the idea of traditional legal practice, I bumped into the thing I was supposed to be doing all along.
tl;dr: I like law school, doing research, and helping people.
Do you have any advice for law students from when you were a law school student?
I mean, yeah. Tons. Fiercely protect the things about you that make you unique–being different is the best possible thing you can be. BUT, also learn to adapt to the people around you when the situation calls for it–a lot of life is a game, so learn to enjoy it and figure out how to play it well. Look at your professors' past exams. Don't take your health for granted–you're not invincible. Call your parents–they miss you. Nurture your closest friendships–you'll need them, and neglect can be a tough thing to undo. Learn how to handle criticism. Figure out a study routine that works for you and don't be intimidated if it's not the same as someone else's. Read books for pleasure. Make use of CALI lessons. Travel as often as you get a chance. Learn how to be completely fine on your own–then find somebody who makes you not want to be. Ask librarians for help.
What are some of your interests outside of law libraries?
Craft beer, fantasy football, candle making, reading, indiepop, personal finance, listening to podcasts, sleeping.
What's the best thing you read, watched, or listened to recently?