Law in Free Internet Encyclopedias of Philosophy (SEP & IEP)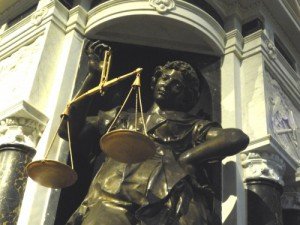 The project to create the Stanford Encyclopedia of Philosophy, "a scholarly dynamic reference work", began in 1995 under the leadership of Edward N. Zalta.  Today, it is a rich resource with articles written by experts in the field on a variety of legal topics.  You can find articles by looking through the A-Z alphabetical listing, browsing the Table of Contents, or by doing basic and advanced keyword searches.  Examples of articles in the SEP include:
New articles cover Black Reparations, Children's Rights, Torture, and Causation in the Law.  The SEP features international law-related articles such as ones on Carl Schmitt, Hugo Grotius, Human Rights, International Justice, and Transitional Justice.  There is also an SEP for iPhone, iPod touch, and iPad app.
An alternative e-resource is the Internet Encyclopedia of Philosophy which contains biographies of legal thinkers such as Cicero, John Rawls, Immanuel Kant, and Jeremy Bentham, and articles on philosophy of law topics such as the following:
Several articles refer to Chicago faculty.  For instance, Global Ethics: Capabilities Approach, features Martha Nussbaum.  The IEP is a free web-based encyclopedia of peer-reviewed scholarly articles written mostly by specialized philosophers.  You can browse through the articles organized by broad philosophical categories, use the alphabetical list of articles, or search by keyword.  James Fieser and Bradley Dowden edit the IEP, which was founded in 1995.  HT Slaw.ca's Simon Fodden.