Library funds open access publishing for faculty, students, and staff
The University of Chicago Library now provides open access publishing options to faculty, students, and staff through agreements reached this past year with publishers including the American Chemical Society, Duke University Press, Microbiology Society, Public Library of Science, and the Royal Society.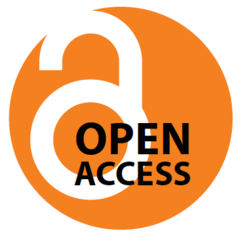 These transformative agreements seek to provide greater and more equitable access to critical research by changing the publishing model from one that is based on library subscriptions to one that covers publisher costs associated with publishing articles open access. Greater and more equitable access to research is globally beneficial and has an important impact here on campus. Not only are articles openly available to all, but University of Chicago research is much more visible, with the potential for increased views worldwide. Importantly, open access and transformative agreements also allow the Library to negotiate for faculty to retain their copyright; for example, three of the Library agreements with publishers specify articles are published with a CC-BY license.
To date the University of Chicago Library has entered into the following agreements:
The Library has also entered into several so-called "Subscribe to Open" agreements. In this model, libraries continue to subscribe to a journal, package of journals, or collection of electronic books. Once the combined subscriptions reach a publisher-defined threshold, publishers make their content open access to the world. Examples include select Annual Reviews titles, mathematical journals published by EMS Press, as well as solo titles Astronomy and Astrophysics and Molecular Biology of the Cell. The Library has also supported projects such as Berghahn Open Anthro, which converted thirteen journals in anthropology to open access, beginning in 2020.
In an effort to better understand the impact of transformative agreements at the Library, on campus, with partners like the Big Ten Academic Alliance and across the globe, a Library Transformative Agreements Working Group has been created and charged with determining the challenges and opportunities around transformative agreements, including analyzing them strategically and developing criteria for determining whether to pursue an agreement, or not. The group will develop a set of recommendations for the Library moving forward. The Transformative Agreements Working Group welcomes thoughts and input from the University community and can be reached at transformative-agreements@lib.uchicago.edu.