Library survey: Your response matters
The University of Chicago Library has partnered with Ithaka S+R, a non-profit educational research organization, to conduct a survey of faculty and students during Winter Quarter 2020.
This survey is intended to help the Library develop a deeper understanding of the needs of the campus in order to inform Library initiatives and campus partnerships. Results from previous surveys, including the 2017 Survey of Undergraduates, are available online.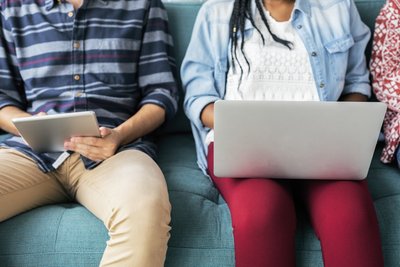 Responses to Library surveys inform ongoing Library planning and strategic decision-making. Previous surveys conducted by the Library informed changes such as the implementation of the Library's Scan and Deliver service and the renovation of the collaborative learning center on the Regenstein A Level.
The Library's 2020 survey of students and faculty was distributed by email on Wednesday, January 29. Faculty and students, please check your email for a message from the University of Chicago Library with an individualized link to the survey.
For more information, or to report problems with the survey, please contact the project team by email at survey@lib.uchicago.edu.