Apply for the Library Student Advisory Group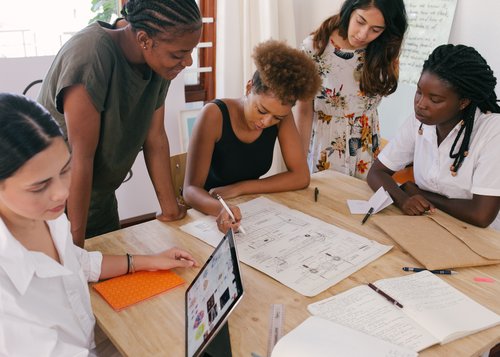 The Library Student Advisory Group serves as a formal channel of communication between students and the Library administration. The group discusses matters related to all six campus libraries, including collections, spaces, and services, along with issues relating to the present and future needs of the student community.
The Library Student Advisory Group meets once a quarter, and representatives serve for two-year terms with an option to renew.
We are looking for student representatives from the following schools and divisions:
The College - Class of 2025
Biological Sciences Division
Chicago Booth School of Business
Crown Family School of Social Work, Policy, and Practice
Humanities Division
Physical Sciences Division
Pritzker School of Medicine
Pritzker School of Molecular Engineering
Social Sciences Division
Please complete our online application. Deadline extended to October 26, 2021.
For more information about the Library Student Advisory Group, or the application process, please contact:
Rebecca Starkey
Head of Research and Instruction
University of Chicago Library