Meet Kaitlyn Van Kampen, Kathleen A. Zar Clinical Library Resident
Kaitlyn Van Kampen, MLIS, joined the Library on January 6 as the Kathleen A. Zar Clinical Library Resident.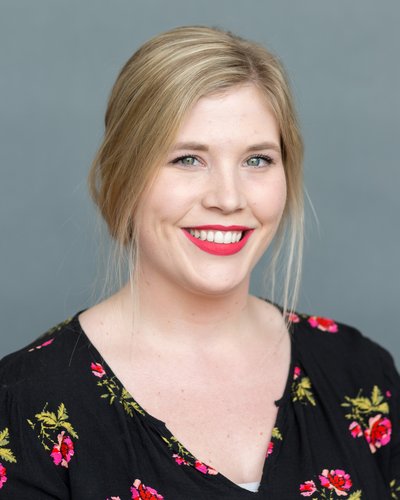 As the Kathleen A. Zar Clinical Library Resident, Kaitlyn provides point-of-need services and information support for UChicago Medicine clinicians by going on rounds with clinical staff and assisting them with clinical questions that arise. She works with the broader University of Chicago health sciences community providing research support, collaborating with faculty and students at Pritzker School of Medicine, and offering instruction on using biomedical databases and tools, and developing research strategies for retrieving high-quality evidence. Additionally, Kaitlyn works on community outreach programs.
Prior to the University of Chicago, Kaitlyn was the Interlibrary Loan Coordinator at Calvin University in Grand Rapids, MI, has public library experience and worked as a pharmacy technician. Kaitlyn has a B.A. in Psychology with a pre-medical focus from The Ohio State University, and a Master of Library and Information Science, with a Graduate Certificate in Information Management: Specializing in Health Informatics and Data Analytics, from Wayne State University.
Outside of the Library, Kaitlyn enjoys exploring the city with her dog, a puggle named Luna. She is very excited for the summer to get to hang out by the lake. Having grown up with beaches on the other side of Lake Michigan, she is curious to see how they compare! She also loves reading, singing, and watching/playing sports. Come fall, her Saturdays are dedicated to Buckeye football!
Kaitlyn's office is in John Crerar Library, Room 155. Contact her at kvankampen@uchicago.edu or 773-702-4557.