Parker Solar Probe named after UChicago physicist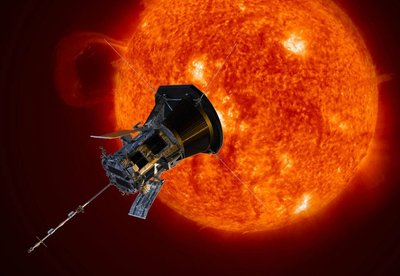 NASA has named its latest mission, the Parker Solar Probe, after UChicago physicist Eugene Parker, the S. Chandrasekhar Distinguished Service Professor Emeritus in Physics.
According to the NASA website, the probe is "about the size of a small car and will travel directly into the Sun's atmosphere about 4 million miles from the star's surface. The primary science goals for the mission are to trace how energy and heat move through the solar corona and to explore what accelerates the solar wind as well as solar energetic particles. The mission will revolutionize our understanding of the Sun, where changing conditions can spread out into the solar system, affecting Earth and other worlds."
Read one of Parker's books or articles to learn more about his work.  Learn more about Parker and listen to him discuss his research on solar wind on the UChicago News site.
And on a related note, a large addition to the papers of Nobel laureate Subrahmanyan Chandrasekhar are now available for research in the Special Collections Research Center.