Scott Landvatter, Bibliographer and Librarian for Music and Dance, 1951-2022
Dedicated, knowledgeable, meticulous, and generous, librarian Scott Landvatter passed away on April 19, 2022, at the age of 70, after a career of more than three decades contributing to scholarly pursuits at the University of Chicago.
Landvatter began serving as Bibliographer and Librarian for Music and Dance in January 2004. In this role, he obtained music scores, recordings, and books for the University of Chicago Library and supported doctoral programs in musicology, music theory, composition, ethnomusicology, classical dance, and ethnic dance.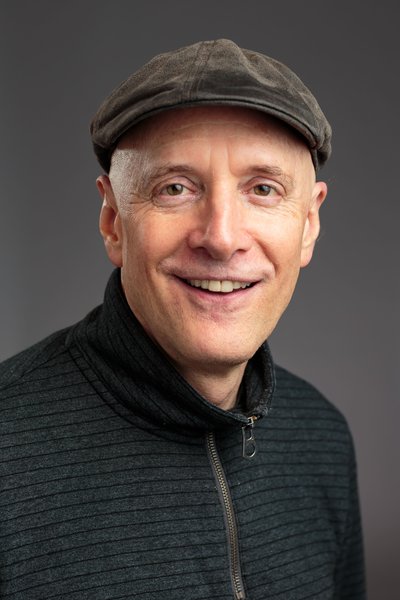 "Scott was unfailingly generous, proactive, and caring in all of his interactions with me, with the rest of the faculty, and with the student population," said Professor Robert Kendrick, the Robert O. Anderson Distinguished Professor in the Departments of Music and Romance Languages and Literatures and the College. "He would also go out of his way to welcome visiting scholars or those who simply needed to use the library's resources on a short-term basis. He had an encyclopedic knowledge of many different kinds of music from jazz to traditional to classical to folk music."
Landvatter was known for his commitment to obtaining materials needed by faculty and students. "I can personally bear witness to at least 3 of my own students who would not have been able to finish their dissertations if it were not for the materials ordering that Scott did for them," Kendrick said. "I'm sure other faculty could say the same."
Kendrick also noted Landvatter's dedication to collecting works by women and composers of color and commitment to keeping collections and electronic resources up to date.
André Wenzel, who served as Bibliographer for Literatures of Europe and the Americas and worked in the office next to Landvatter for 13 years, emphasized his kindness to all and his commitment to the Music Department community. "He did everything to a point of perfection," they said.
Wenzel also noted Landvatter's dedication to training and mentoring students who worked for the Library as public services assistants, some of whom went on to become librarians and archivists.
Landvatter studied music theory, musicology, Hindu mysticism, and library and information science at the University of Utah, the University of Chicago, and Dominican University. A gifted musician, he conducted the choir at the Cathedral of the Madeleine while at the University of Utah.
Pat Williams, Metadata Librarian and Head of Copy Cataloging at Regenstein Library, encouraged Landvatter to pursue a library career while he was a student in the 1980s, hiring him as a copy cataloger before he decided to go to library school. "Scott was well-liked by all his colleagues in Cataloging because he was fun to be with and always cheerful," Williams said.
Pat Sayre-McCoy, Head of Metadata Services at D'Angelo Law Library, worked with Scott as he reviewed the conversion of catalog cards to online records in 1994 and 1995. She remembers him as detail oriented, smart, and productive, as well as kind, friendly, and a great storyteller. He went on to become a music media and European languages cataloger, working in German, French, Italian, and Spanish before becoming Bibliographer and Librarian for Music and Dance.
Over the course of his career, Landvatter worked to make scholarly resources available to the world through his contributions to digitization projects. As a cataloger, he created metadata for the Library's Chopin Early Editions web site, which contains full images of more than 400 first and early editions of Chopin scores digitized from the Library's holdings. As a bibliographer, he proposed and contributed to the digitization of the microform Gregorian Chant Manuscript Collection, including reproductions of manuscripts from the 9th through the 17th centuries, thereby facilitating the study of musical notation over a 900-year period, as well as the liturgy itself.
Andrea Twiss-Brooks, Director for Humanities and Area Studies at the Library and Landvatter's supervisor, remembers him as giving of his time and energy. "Scott was a dedicated volunteer at the local public elementary school—William H. Ray— where the children, including my own daughter, loved the activities he provided," she said. "He was one of the most collegial librarians I've ever worked with, always willing to collaborate with others on new projects. I greatly value the important contributions he made to the library and the University. He is deeply missed by so many."