"Seward's Folly" – "Walrussia" – "The New National Ice House": In commemoration of the 150th anniversary of the purchase of Alaska from Russia, 1867-2017
Exhibit Location: The Joseph Regenstein Library, Second Floor
Exhibit Dates: April 24 – August 1, 2017
Why did Russia sell Alaska? Why did the United States purchase it? And how did the American public and press react to this purchase in 1867, so soon after the end of the Civil War?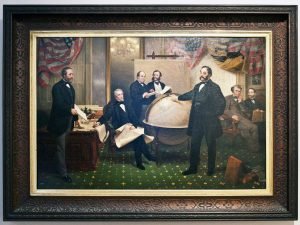 WHY SELL? By the end of the 1850s, after its defeat in the Crimean War, Russia's tsarist government had no further use for the Russian American Company and began searching for a buyer of the colonies in northwest America, preferably not the British, Russia's greatest rival in the Pacific. By 1863 Russia concluded that the Russian colonies in America were "at a perfect standstill as regards colonization, hunting, trade, and civic development, and that, generally speaking, the Russian American Company has far from justified the expectations which the government had placed in it" (S. B. Okun. The Russian-American Company.
Tr. by Carl Ginzburg. Cambridge: Harvard University Press, 1951: 232-33.)
WHY BUY?  William H. Seward, 24th United States Secretary of State (1861-1868), saw the purchase of Alaska as another step in the expansion of the United States in the west, as did Charles Sumner, U.S. Senator from Massachusetts whose 2 1/2 hour speech to the Committee on Foreign Relations presented all of the facts then known about Russian America (i.e. Alaska). He articulated four advantages pertinent to the future interests of the United States: Advantages to the Pacific Coast, Extension of Dominion, Extension of Republican Institutions, and Anticipation of Great Britain.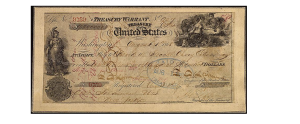 Although the Treaty to purchase Alaska was ratified by a 37-2 margin, at a cost of $7,200,000, it caused a great deal of pro and con exposition in the nation's papers, with the purchase being labeled as "Seward's Folly," "Icebergia," "Walrussia," "The Nation's Ice House." It was well into the 20th century before Alaska's purchase was generally acknowledged to be of great strategic and financial importance.