The John F. Kennedy Assassination Collection: New database from HeinOnline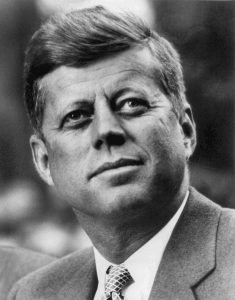 HeinOnline has recently added the John F. Kennedy Assassination Collection. For those of you who have always wondered about the grassy knoll, but never had the time, energy, or resources to delve into the conspiracy theories, conflicting statements, and governmental records surrounding the assassination of John F. Kennedy, this collection offers all U.S. government documents relating to the assassination, including state and local law enforcement materials. The President John F. Kennedy Assassination Records Collection Act of 1992 directed the National Archives and Records Administration (NARA) to create the collection and provided that release of the documents begin in 2017, 25 years after the law was enacted. In October, 2017, the first set of 50,000 documents were released. 18,000 more documents were released and added to the database in April of 2018, and further documents will be added until the last set, which is scheduled to be declassified in 2021.
HeinOnline has organized and indexed the documents to make them easy for scholars to research. Approximately 58% of the documents from NARA came from the CIA, and another 37% from the FBI, according to the Data Visualization Charts that introduce the collection. HeinOnline has added to the documents a collection of books, hearings, scholarly articles, and other related works, to create a database that promises to be a rich resource for scholarship for years to come.