UChicago, NU launch UNCAP archives website
UNCAP archives website launched by University of Chicago Library and Northwestern University Library
The University of Chicago Library and Northwestern University Library are pleased to announce the launch of an innovative collaboration to support research in primary archival sources.
Uncovering New Chicago Archives Project (UNCAP), http://UNCAP.lib.uchicago.edu/, is a freely available web site that delivers hundreds of finding aids representing strengths of the archival collections of the University of Chicago Library and Northwestern University Library.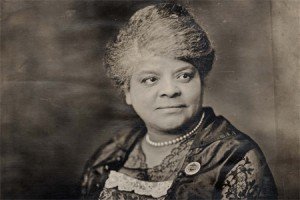 Through the new UNCAP web site, researchers can search across collections and institutions for information on a broad range of topics: African American history and culture, theater, jazz, urban sociology, journalism, Native Americans, modern poetry, anthropology, African studies, literature, criminology and legal studies, art and photography, medical history, and the Manhattan Project.
UNCAP extends and expands the success of Mapping the Stacks, an initiative launched in 2005 by Jacqueline Goldsby, a scholar of African American studies. In January 2007, Mapping the Stacks became part of UNCAP, which was funded through September 2010 by a grant from the Andrew W. Mellon foundation. The UNCAP site provides archival finding aids created during the Mellon grant for collections at a group of Chicago institutions: the University of Chicago, the Harsh Research Collection of Afro-American History and Literature at the Chicago Public Library, the DuSable Museum of African American History, the South Side Community Art Center, and the Chicago Defender.
UNCAP is now being substantially expanded through the joint efforts of Northwestern University Library and the University of Chicago Library. UNCAP finding aids represent the extraordinarily rich array of archival collections at Northwestern and the University of Chicago. Among the highlights now accessible through the UNCAP web site are:
Northwestern University Library — UNCAP Highlights
The Melville J. Herskovits (1895–1963) Papers document the life and research of a seminal American anthropologist. Herskovits was the founder of Northwestern's famous Library of African Studies, which now bears his name. Numerous other important archives in UNCAP, e.g. the papers of Lorenzo Dow Turner and Dennis Brutus, are central resources for students of Africa and the African diaspora.
John Henry Wigmore (1863–1943) was on the law faculty at Northwestern from 1893 until 1929. His "Treatise on Evidence" (1904–05) was probably the most heavily cited law text of its day. The Wigmore Papers are one of several important archives in the field of law and criminology, among which is Northwestern's extensive Leopold and Loeb Collection, which includes hundreds of pages of original transcripts from the confessions, the psychiatric evaluations, and both original ransom notes from this famous 1924 murder case.
Several finding aids open to students and scholars the history and activities of the Northwestern University Settlement Association, founded in 1891 to provide social services, educational programs, referrals, and emergency relief to a poor immigrant neighborhood on Chicago's near northwest side.
Finally, Northwestern's strengths in theatre and the performing arts are represented by finding aids to the papers of the great Chicago director Frank Galati, winner of nine Jeff Awards, and Winifred Ward (1884–1975), founder of The Children's Theater of Evanston, one of the pioneer theaters for children in America, which she led for 25 years before retiring in 1950. The guide to the Papers of Viola Spolin, the godmother of Chicago improv, will be added to UNCAP later this year.
University of Chicago Library — UNCAP Highlights
After Hiroshima and Nagasaki, World War II Manhattan Project scientists organized a campaign to control nuclear weapons and assure civilian control of nuclear energy. Archival collections from this scientists' movement include records of the Association of Los Alamos Scientists, Association of Oak Ridge Scientists and Engineers, Association of Pasadena Scientists, Association of Cambridge Scientists, Atomic Scientists of Chicago, and Emergency Committee of Atomic Scientists. Archival files of The Bulletin of the Atomic Scientists document emerging views of scientists on the technological and social impact of nuclear policy.
Chicago jazz and poetry are also represented. The John Steiner Collection includes letters, publications, photographs, and other material about Chicago jazz musicians, groups, clubs, and recording companies. The Alton Abraham Collection of Sun Ra Papers documents the career of Sun Ra and his Arkestra with manuscripts, business records, printed ephemera, artifacts, photographs, album art. Poet, critic, and teacher Ralph J. Mills, Jr. (1931-2007) is represented by a collection that includes letters, manuscripts of his writings, and poetry publications. The papers of Michael Anania (born 1939) document his career as a professor, poet, novelist, and editor. The records of the Poetry Center of Chicago (founded 1973) preserve the history of an influential non-profit arts organization dedicated to providing broader access to poetry through poetry readings, public events, and educational programs.
The papers of Ida B. Wells, (1862-1931), the notable American civil rights leader and anti-lynching activist, include diaries, photographs, clippings about her many political and social achievements, and the manuscript of her autobiography, Crusade for Justice. The papers of Julius Rosenwald, progressive philanthropist and businessman, trace his influential role in supporting rural schools for African American, higher education at the Tuskegee Institute and Howard University, urban social welfare reform, and World War I civilian relief efforts.
A select group of UNCAP collections have been digitized, allowing researchers to click on links in finding aids and view digital scans of the original content. Among these, the Dr. Harry and Dr. Ruth Morris Bakwin Soviet Posters Collection presents vivid images of political posters, many promoting Stalin's First Five Year Plan (1928-1932) to develop heavy industry in the Soviet Union. The Middle Eastern Posters Collection provides graphic depictions of the Iranian Revolution of 1979, the leadership of Ayatollah Khomeini, the Iran-Iraq War, and mine safety programs for civilians in Afghanistan during the 1980s.
Marking the launch of UNCAP, Judith Nadler, Director and University Librarian at the University of Chicago says, "UNCAP offers an effective new tool for students, teachers, and researchers to explore a rich range of historical collections located in Chicago. Finding aids of the University of Chicago and Northwestern University are now jointly accessible through searches in the same database, accompanied by guides to unique historical materials from the Harsh Collection, DuSable Museum, South Side Community Art Center, and Chicago Defender. We look forward to working with Northwestern in continuing to expand this valuable collaborative resource."
Sarah Pritchard, Dean of Libraries and Charles Deering McCormick University Librarian at Northwestern University, says of UNCAP, "UNCAP represents an important new vehicle for scholars at each of these major universities to discover the archival riches of the other—as well as at their own institutions and several neighboring institutions. Collections of original archives, even in this digital age, are largely unique, physical, complex, and place-bound resources for making new discoveries. UNCAP 'UNCAPs' them for a whole generation of students and scholars."
For additional information on the content of UNCAP archival collections, please contact:
Jeffrey Garrett
Associate University Librarian for Special Libraries & Director, Special Collections and Archives
Northwestern University Library
jgarrett@northwestern.edu
Daniel Meyer
Director, Special Collections Research Center & University Archivist
University of Chicago Library
arch@uchicago.edu
For technical information on the UNCAP database and finding aid encoding, please contact:
Charles Blair
Director, Digital Library Development Center
University of Chicago Library
chas@uchicago.edu