Building Collections
The Library's print, digital, and multimedia collecting program continues the tradition started by President Harper's inspired 1891 purchase of the Berlin Collection of philology and physical sciences that formed the basis of the University of Chicago Library that now holds more than 11 million volumes. Today, we keep our collections current by adding print and electronic volumes at the rate of around 150,000 each year and by transforming materials into digital formats to support new types of research and to provide access across the globe. From treasures such as The Chicago Jazz Archive, the Southern and East Asian collections, and the Library's special collections of rare books and manuscripts to high-resolution digital facsimiles of the Goodspeed Manuscript Collection and maps of Chicago, the Library's collections remain at the heart of the University's research and teaching activities.
The Library is so many things...It is a beacon that attracts our fellows and collaborators from all over the world. Its collections rank among our most important research instruments.
David Nirenberg
Establish a Strategic Collecting Endowment
$5,000,000
multiple opportunities starting at $100,000
Provide ready funds for limited opportunity collections.
A Strategic Collections Endowment will support the Library's world-class collections in all fields, ensuring its ability to acquire scholarly monographs and meet the rising costs of journals. It will also provide the Library flexibility to acquire unique collections when they come onto the market.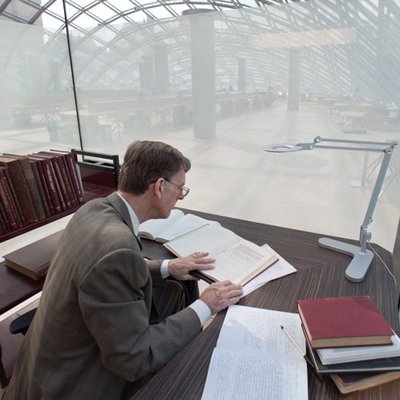 Endow the Distinctive Collections Programs
Ensure the collections program into the future.
Gifts to the general collections program will fund a wide range of activities tied to the Library's collections -- from processing and describing physical collections to creating digital resources. The Special Collections endowment fund will allow the Library to continue ambitious collections building and will facilitate that ability to act quickly to purchase a highly desirable and relevant unique or rare collection when it comes onto the market before the opportunity is lost. Support for the Global Studies Collection Endowment will enable the Library to sustain and develop these outstanding collections and make them accessible to researchers.
General Collections 
$5,000,000
multiple opportunities starting at $100,000
Special Collections Endowment 
$2,000,000
multiple opportunities starting at $100,000
Global Studies Collection Endowment 
$2,500,000
multiple opportunities starting at $100,000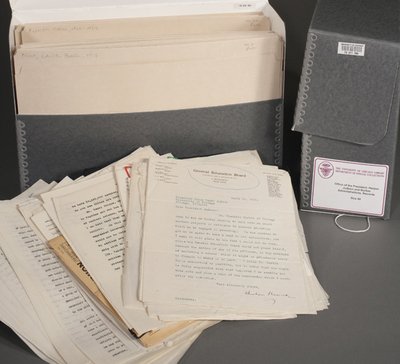 Support the Archival Processing Program
$1,500,000
Enable description and access to our archival collections.
Effective and efficient processing of archival collections depends upon the training, expertise, and judgment of an experienced professional archivist. The processing archivist evaluates each collection, arranges and describes the contents, and creates a finding aid and catalogue record to provide online discovery and access. An archivist position is needed to address the needs of the rapidly growing collections and ensure that new resources can be made accessible in a timely manner for research and teaching.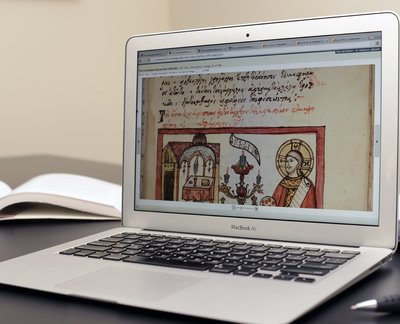 Endow the Digital Program
$5,000,000
multiple opportunities starting at $250,000
Support the transformation of collections to enable new types of research.
Making materials available in various digital formats supports innovative uses of traditional materials. Endowing the Digital Program will support investment in state-of-the-art technology for our digitization labs, the development of innovative interfaces, skilled staff, and participation in collaborative opportunities that optimize our digital collections.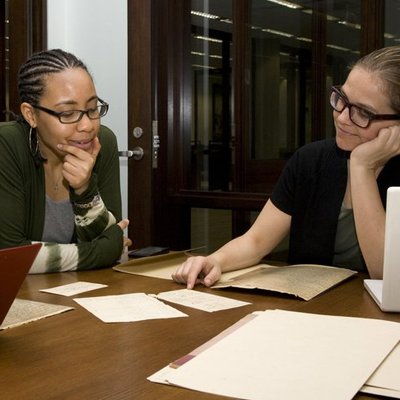 Develop Emerging Areas
Expand our collections to meet areas of growing focus at the University.
As the University adds new programs and as research interests evolve, funds are needed for the purchase of resources to meet these emerging needs. New areas of scientific and medical research, such as molecular engineering or clinical medical practice and education, the rapidly expanding Latin America program, and the Chicago Center for Jewish Studies established in 2009 all require databases, books, and journals to support the growing research and teaching on campus. 
Researchers across a broad range of disciplines increasingly need access to data sources and software applications that enable them to manipulate the data. Examples include mapping applications for demographic, business, and public health data; and visualization of geospatial data to explore relationships and trends among different variables and track or predict developments over time.
Sciences Collections Expendable Fund 
$500,000
Data Resources 
$250,000
Latin America Studies Fund 
$500,000
Jewish Studies Fund 
$500,000
Support Collections Partnerships
Expand access to resources through partnerships with peer institutions and targeted corporation.
Partnership opportunities allow the Library to expand its reach and achieve more than it can do on its own. Collaboration with initiatives like the Google Digitization Project can make a large number of the materials from the general collections available to a broad audience using efficient and cost-effective scanning, but while the scanning was free, the Library still must contribute staffing to such digitization collaborations to pull and pack materials.
New tools and techniques increase our ability to think of Chicago's rich and deep collections as part of a wider network of materials, allowing us to provide seamless access to a much larger community collection for our patrons. Collaborative collection-building with trusted partners in the Ivy League greatly enhances the user experience and it requires libraries of the future to engage in thoughtful, careful, and strategic collecting activities. A gift to the connecting collections project will support the infrastructure for such collaboration, as well as the ongoing obligations tied to joint collecting and preservation.
Digitization Partnerships 
$100,000
Connecting Collections 
$500,000
multiple opportunities starting at $5,000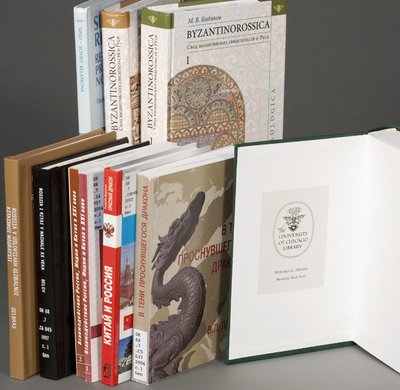 Name a Collection
$1,000,000
multiple opportunities starting at $50,000
Establish a fund that ensures collection-building into the future.
The library's ability to build great collections is enhanced by collection endowments. These funds support our general collection needs and also provide us the opportunity to purchase needed materials that would otherwise be beyond our means. Donors will have the opportunity to fund a general collection endowment or one that is subject specific and will be recognized in the catalog.
Digitize a Collection
$500,000
multiple opportunities starting at $5,000
Put an important collection on the web.
Digitizing collections puts resources in the hands of students in their dorm rooms and researchers around the world. Books can be made searchable, rare and fragile materials can be protected from too much handling, and images can be enlarged for close study.
Build The Fund for Books
multiple opportunities at all levels
Support the purchase and print and digital resources.
A gift to the Library's Fund for Books is a wonderful way to honor individuals or to celebrate meaningful life events. Gifts under $5,000 are added to a general expendable book fund, larger gifts will also be expended at the library's discretion in consultation with the donor, and the donor will be recognized in the catalog.