Enabling Strategic Opportunities
The University of Chicago Library embraces both the promise and the challenges of the future. There is a rapidly increasing demand from users for quick and efficient access to materials – in both virtual and physical environments. Building on its strengths, the Library strives to maintain its forward momentum and must continuously test new initiatives through pilot projects, maintain its hold on the latest technologies, and purchase products, services and collections resources as they become available. Increasingly, the Library will need to anticipate changes in technology, interlibrary collaboration and scholarly research.
...the whole library system is wonderful. It's one of the main glories of UC, and a major reason to work here rather than anywhere else.
Faculty Member (2013 Faculty Survey)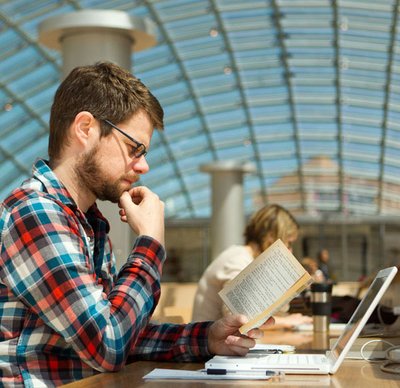 Strategic Opportunities Fund
$2,000,000
multiple opportunities starting at $250,000
Ensure the Library's ability to undertake new opportunities.
The Strategic Opportunities Fund provides the Library with flexibility to invest in the future, employ innovation, seek fruitful partnerships with peer institutions, and build its core capacities in preservation, digitization and collection development – all with the aim to offer its users the optimal learning and research environment. The Fund will provide long-term support to test new ideas through pilot projects; to use technologies of the future; to hire experts for emerging initiatives; and to purchase products and services as they become available.
There are multiple opportunities within the Strategic Opportunities Fund to make expendable gifts for immediate use, and to set up an endowment in order to nurture our long-term vision.To learn more about the Strategic Opportunities Fund, please contact Amber Cullen, Director of Development, at (773) 834-3744. or via email.