Enabling Use
The University of Chicago's libraries are laboratories for learning, continually redefined by our faculty and students who use them as places to study and collaborate, to locate information, to undertake research, to synthesize and to create knowledge – and to do so using the latest technologies. Staffed with reference librarians, subject specialists, archivists, technologists, document delivery specialists, and other professionals who can direct and assist users, the Library offers a variety of services to meet the particular needs of faculty and students at varying levels in diverse fields. The University of Chicago Library is recognized as a leader in providing services to users and needs your support to remain at the forefront of serving.
In this library much that had been impossible becomes possible, and much that had been difficult becomes easy.
James Redfield
Endow the Teaching and Learning Program
$1,500,000
multiple opportunities starting at $100,000
Help students and faculty optimize scholarly resources.
In the digital age, both beginning students and advanced researchers need help in developing effective information-seeking practices to succeed in their research and to use scholarly resources effectively. The Teaching and Learning Program Endowment will allow the Library to expand its online and in-person learning services. These services foster ease with the navigating today's complex research landscape and greatly benefit College and graduate students, as well as faculty. The endowment also provides crucial training for librarians in teaching skills.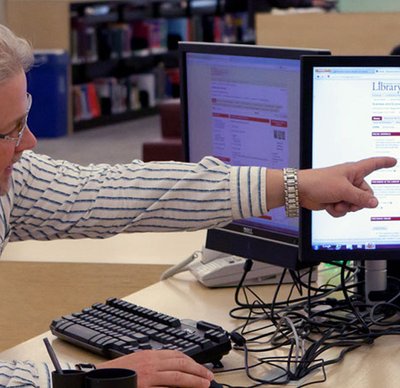 Endow the Research Services Program
1,500,000
Enable the Library to help patrons use specialized research resources.
Data resources and advanced research tools require trained staff who can provide instruction in their use, and students, faculty, and visiting researchers have highly specialized research topics that require assistance from librarians with relevant subject and language expertise. The Library provides in-person assistance in classes and intense one-on-one consultations to meet these needs. An endowed fund is needed to provide adequate staffing to meet these essential needs.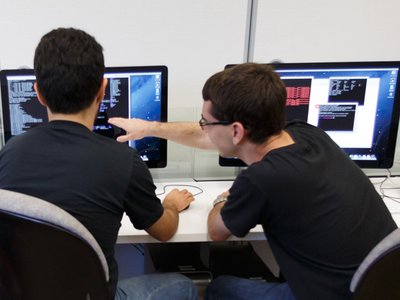 Enhancing Research and Study Spaces
$1,000,000
multiple opportunities starting at $25,000
Support the enhancement of study spaces.
Funds are needed to create spatial environments that provide for the seamless integration of study, teaching and research with Library resources and services. Top priorities include increased dynamic working spaces outfitted with the latest technologies which promote collaborative study, learning and research. Help re-invigorate or build state-of-the-art classrooms, a research commons, a hands-on computer training room, group study spaces, and dedicated writers' carrels for students working on their dissertations.
Endow the Technology Fund
$2,500,000
Enable the Library to secure and maintain the latest technology.
Endowing a permanent Technology Fund will ensure that the Library has the necessary financial resources to use and make available the latest technology for students and faculty. Technology quickly becomes outdated due to technological advances and needs to be regularly upgraded or repaired. Funds raised will ensure that the Library's technology is up-to-date – e.g. that the Library is able to upgrade its systems with technologies as they emerge; that the Library provides its staff with state-of-the-art laptops or computing devices for the teaching of users; that users have access to a large format printer; or that we can afford to purchase the newest equipment as needed, such as a 27" Tablet which turns into a table and can be used by students for collaborative work.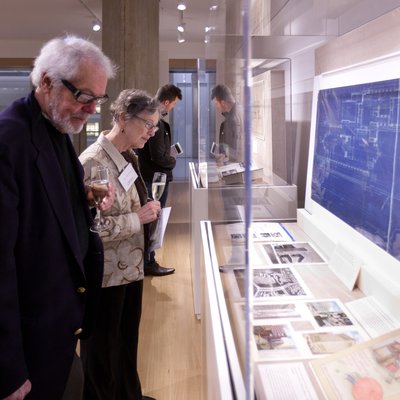 Endow the Exhibition Program
$1,000,000
multiple opportunities starting at $100,000
Promote learning through our dynamic exhibition program.
The Library has a growing exhibition program which serves to better our understanding and appreciation of its collections. The newly created Special Collections exhibition gallery and the impressive exhibition presentation spaces in the John Crerar Science Library are ideal venues in which to mount exhibitions and host public programs. A key component of the Library's exhibition program includes web-based exhibitions, which often have interactive features such as maps and tours. A permanent endowment will support exhibition internships, the acquisition of traveling exhibitions, and the skilled staff needed to ensure the continuation of high quality presentations for the web and gallery spaces.