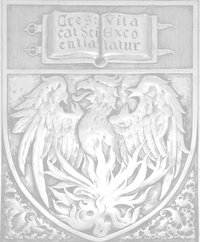 The Microfilm Collection of Manuscripts on Cultural Anthropology (MCMCA) is a series of field notes in anthropology.  It was an attempt to deal with a perennial problem in the discipline:  field notes likely to be of enormous scholarly value are not normally published.  The series was started in the 1940s by Norman McQuown, Professor of Anthropology and Linguistics at the University of Chicago. For many years the Collection focused on Mesoamerican languages, McQuown's main area of interest. Over the course of 48 years, its subject scope widened considerably, and it came to include unpublished literature of various kinds as well as field notes. Long before anyone had dreamed of the Internet, the Microfilm Collection was a pioneer effort to preserve and disseminate a body of valuable scholarly material that might otherwise have vanished.
Requesting Reproductions
The Library holds the master negative microfilm for the Microfilm Collection of Manuscripts on Cultural Anthropology and provides reproduction services on request. Requests can be made for microfilm or paper copies. Approximate costs for a microfilm is $45 per reel. Costs for paper reproductions are provided on request. Requests for cost estimates and for reproductions should be made to preservation@lib.uchicago.edu
Requests for copies of items in the collection should include the item number and short author/title information for the needed material. Some microfilm reels contain several short items and some longer items span several microfilm reels. The Guide may but will not always indicate when an entry spans multiple reels. When in question, the Preservation Department staff will consult with the requestor. Microfilm reproductions can only be done as copies of an entire reel. Paper reproductions can be requested on a title-by-title basis.
Access Information
The Collection was microfilmed by the University of Chicago Library and is available for use on site in the Joseph Regenstein Microforms Reading Room and for loan via Interlibrary Loan. The Library does not hold copies of the original works.