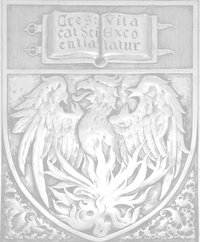 The John Crerar Library collected major national, association and foreign standards extensively from the 1920s/30s until about 1975. These are in print format, and presently housed in Regenstein Library on the B level.  They are available for borrowing, in-house consultation and photocopying. Some of the major foreign standards were cancelled as follows: British - 1969; German - 1970; the International Electrotechnical Commission - 1971.

From 1986-94, the Library purchased some standards in microfiche. Most of these are from ASME, ANSI, IEEE, and UL with a few from other organizations. These are also located on Regenstein's B Level. The Library no longer purchases any current standards on a regular basis.

There are gaps in the collection. Before coming, please email Crerar-Reference@lib.uchicago.edu to make sure we own what you need, or if you would like a copy. We would like to fill in these gaps. If your institution/organization is disposing of old print standards, please contact Barbara Kern (bkern@.uchicago.edu or 773-702-8717) to see if the materials would fit into our collection.

The following is a list of associations, organizations and societies from whom Crerar collected standards in the past. Each entry includes a Dewey Decimal call number (DDC) if known (the old call numbers have been included for reference purposes only -- these are not currently accurate as most of our standards are filed by association name in filing cabinets.) A Web link to the current association web page has been included if one could be found.


Air Conditioning and Refrigeration Institute (ARI) (now Air Conditioning, Heating and Refrigeration Institute) (620.8/S7)
Aluminum Association, Inc. (No DDC)
American Concrete Institute (ACI) (620.8/S6)
American Gear Manufacturers (AGMA) (620.8/S18)
American Institute of Electrical Engineers (AIEE) (620.8/S11)
American Leather Chemists Association (675/W701)
American National Standards Institute (ANSI) (620.8/S1)
American Petroleum Institute (API) (620.8/S5)
American Public Works Association (APWA)(620.03/4)
American Society for Quality Control (620.8/S31)
American Society for Testing and Materials (ASTM) (691.06103/7) (Crerar Reference, TA401.A541)
American Society of Agricultural Engineers (now American Society of Agricultural and Biological Engineers) (L631.9061/A278)
American Society of Heating and Air Conditioning Engineers (No DDC)
American Society of Heating and Ventilating Engineers (No DDC)
American Society of Heating, Refrigerating, and Air Conditioning Engineers (ASHRAE) (Crerar Reference, TH7201.A9)
American Society of Mechanical Engineers (ASME) (620.8/S26 - Standards) (L621.003/2 - Performance Test Codes) (621.184/3 - Boiler/Pressure Vessel Codes)
American Society of Refrigeration Engineers (620.8/S10 - Standards) (620.8/S10.1 - Circ) (620.8/S10.2 - Data Sect.)
American Water Works Association (AWWA) http://www.awwa.org/ (543.3/Y601)
American Welding Society (620.8/S16)
Association of Casuality and Surety Companies (now American Insurance Association (AIA)). Handbook of Industrial Safety Standards. (614.805/1)
Association of Edison Illuminating Companies (AEIC) (Specifications - 620.8/S23)
Association of Iron and Steel Engineers (AISE) (620.8/S40)
Association of Japanese Portland Cement Engineers (691.5/T002)
British Standards Institution (BSI) (620.8/S2) (620.8/242 - Index)
Canadian Standards Association (CSA) (620.8/S12)
Deutsches Institut fuer Normung (DIN) (Standards - No DDC) (Index - 620.8/S30) (English Translations - 620.8/X401)
Edison Electric Institute (L621.306125/1)
Electronic Industries Association ( now Electronic Components Industries Association (ECIA))(620.8/S20)
Essential Oil Association of USA (620.8/S37)
Expansion Joint Manufacturers Association (620.8/S35)
Feedwater Heater Manufacturers Association (620.8/S38)
General Motors Corporation (620.8/S14)
Heat Exchange Institute(620.8/S21)
Hydraulic Institute (620.8/S8)
Industrial Fasteners Institute (620.8/S15)
Institute of Petroleum (665.5/70)
Institute of Radio Engineers (620.8/S19) (Now IEEE)
Insulated Power Cable Engineers Association (620.8/S22)
International Electrotechnical Commission (IEC) (L537.06/15)
International Municipal Signal Association (620.8/S33)
International Municipal Signal Engineers Association (620.8/S22)
Joint Industry Conference for Industrial Equipment (No DDC)
Manufacturing Chemists Association (M2/207 - Safety Guide, SG1-) (661/12 - Air Pollution Abatement Manual)
Marble Institute of America (now Natural Stone Institute)(No DDC)
Metal Powder Industries Federation (620.8/S39)
Multiple V-Belt Drive & Mechanical Power Transmission Association (620.8/S28)
National Board of Fire Underwriters (620.8/S13)
National Fire Protection Association (International) (620.8/S4 & 620.8/S41) (621.300305/1 - NFPA National Electrical Code) (621.3003/x801 - NFPA Handbook of the NEC)
National Information Standards Organization (NISO) -- standards and technical reports
National Machine Tool Builders Association (620.8/S27)
National Sanitation Foundation (now NSF International) (620.8/S34 - Nos. 5 & 6, 1959 only)
Radio and Television Manufacturers Association -- see Electronic Industries Association
Rubber Manufacturers Association (620.8/S28)
Society of Automotive Engineers (SAE)(SAE Handbook, Crerar Reference TL151.S62)

Aerospace Information Reports (AIR) (L629.152051/2)
Aerospace Material Specifications (AMS) (L629.1521/V002)
Aerospace Recommended Practices (ARP) (620.8/S17)
Aerospace Standards (AS) (620.8/S17)
Automotive Drafting Standards (L625.06182/2)
SAE Standards, Recommended Practices, Information Reports and Handbook (625.6/31)

Steel Door Institute (No DDC)
Technical Association of the Pulp and Paper Industry (TAPPI) (L676/30 - Standards and Provisional Methods) (L676.005/4 - Technical Information Sheets) (676.005/5 - Useful Methods, formerly Routine Control Methods)
Toilet Goods Association (620.8/S24)
Toilet Preparations Association (620.8/S32)
Underwriters Laboratories (UL) (620.8/S9)
Union Technique de l'Electricite (L621.3054/U588 - Normalisations, Specifications et Regles Techniques)
US Bureau of Reclamation (T2a/622 - Design Standards, & 620.8/S29)
US Department of Defense - Military Specifications and Standards (MIL) (Indexes only - No DDC)
US General Services Administration (Federal Specifications - No DDC) (Federal Standards - No DDC) (Federal Test Method Standards - No DDC)
US of A Standards Institute -- see --American National Standards Institute (ANSI)


Other Standards Resources: