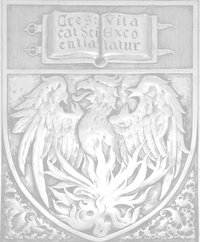 Exhibition curated by Frank Conaway, Daniel Meyer, Chris Winters, Sem Sutter, and Deborah Gillaspie.
"This exhibition explores the University of Chicago Library's broad array of research materials documenting African-American history and culture. Items in the exhibition are drawn from the Library's General Collection and the holdings of the Department of Special Collections. Selected original and modern editions of key texts, government documents, periodicals, directories, microform publications, maps, recordings, scrapbooks, and manuscripts suggest the wealth of Library resources available for research.
 

Printed government documents and Americana were an important early focus of the Library's acquisitions program, and these materials contain much of significance on African-American history. Personal narratives of ex-slaves are joined by hundreds of reports, bills, petitions, and memorials dealing with the institution of slavery and its regulation, the destruction of slavery in the Civil War, and the trials of Reconstruction and Southern reaction. The Library also worked to build extensive collections of magazines, newspapers, scholarly journals, and monographs in United States history, many of them bearing on the social life and culture of African-Americans."
Exhibit Publications & Documents
Online Exhibit Catalog
Online version of exhibition catalog