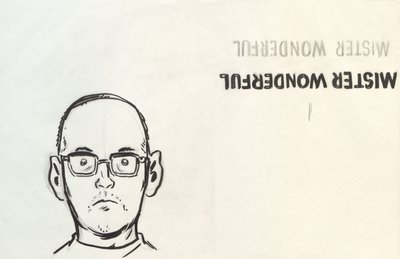 Daniel Clowes (1961- ) is a highly-regarded cartoonist, graphic novelist, and screenwriter. He is best known for his Eightball comic book series (1989-2004) and for his graphic novels Ghost World (1997), Ice Haven (2005), Wilson (2010), Mister Wonderful (2011), and The Death-Ray (2011).
The Special Collections Research Center acquired Clowes' archive in 2015. The acquisition honors Clowes' personal ties to the University of Chicago–Clowes was born in Chicago and spent much of his childhood in Hyde Park where he attended the University of Chicago Laboratory School until 1979. His grandfather, James Lea Cate (1899-1981), was a history professor at the University of Chicago from 1930 to 1969, and Dr. Cate's personal papers reside in the Special Collections Research Center. Clowes' archive also anchors a growing collection of Chicago-related contemporary comics at the Library. The collection supports a burgeoning, cross-disciplinary interest in comics for research and teaching at the University.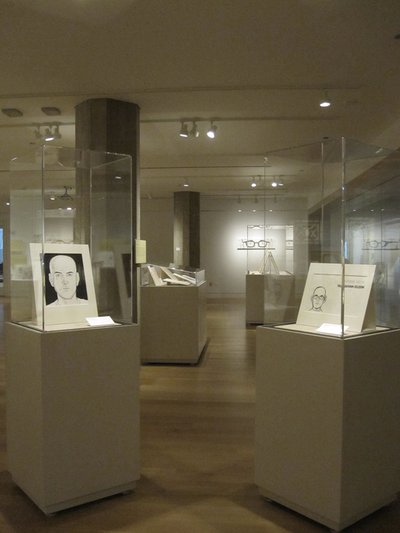 The Clowes archive contains notes, outlines, narrative drafts, character sketches, draft layouts, and more for three of Clowes' books: Ice Haven, Mister Wonderful, and The Death-Ray. The exhibition pieces this material together, tracing the evolution of Clowes' art from conception to production to publication. The materials on display emphasize the exceptional tangibility of Clowes' work in an era when art can easily be made, and then unmade, on a computer. Throughout his career, the physicality of his craft has been a vital component of his artistic vision and creative process. Clowes remains dedicated to simple paper, pencil, and ink – to what he calls the "integrity of the page."
Exhibit Publications & Documents