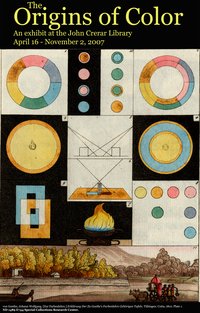 The Origins of Color exhibit explores the historical and scientific development of pigments and dyes and their production and uses in both fine art as well as craft manufacture. The exhibit featured books from our collections together with mineralogical samples, vials of pigments and dyes, and various samples of textiles and other end products of color processes.
This exhibit was curated by Barbara Kern, Elisabeth Long, Annika Sterba and Andrea Twiss-Brooks,
We thank the John Crerar Foundation for their support of this exhibit.