David Davis
David Davis (1815-1886) served as an Associate Justice of the United States Supreme Court from 1862 to 1877.
Portrait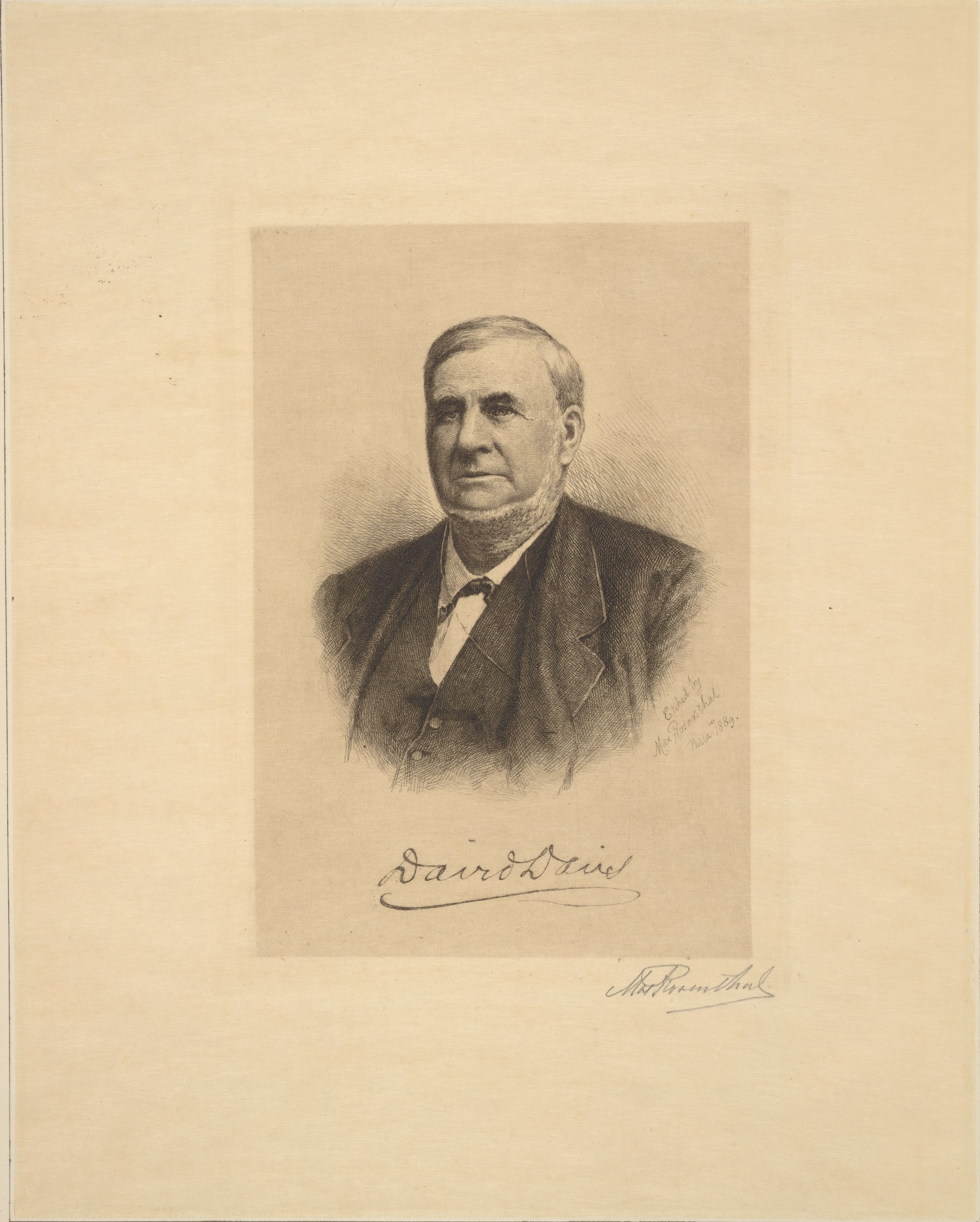 Photograph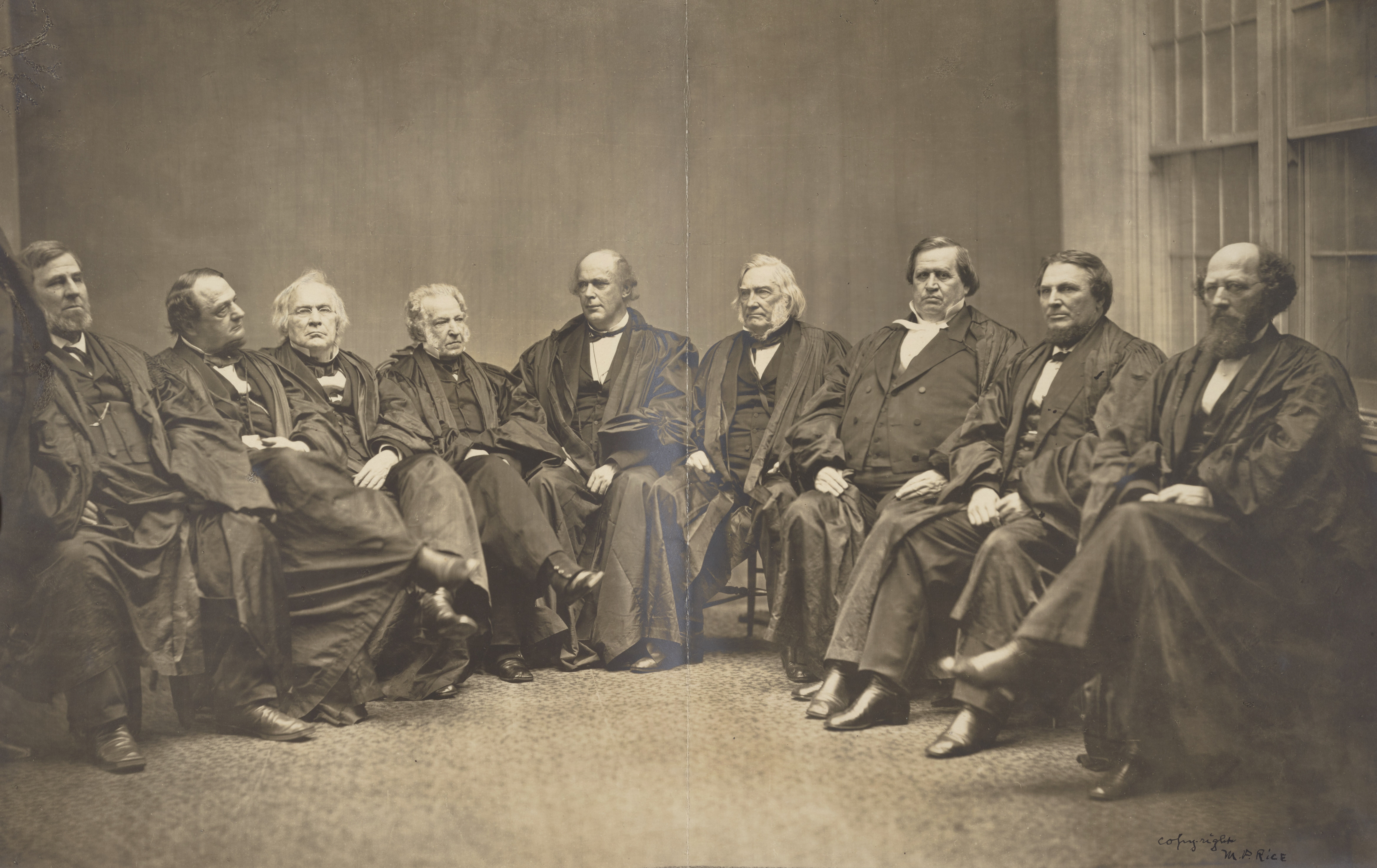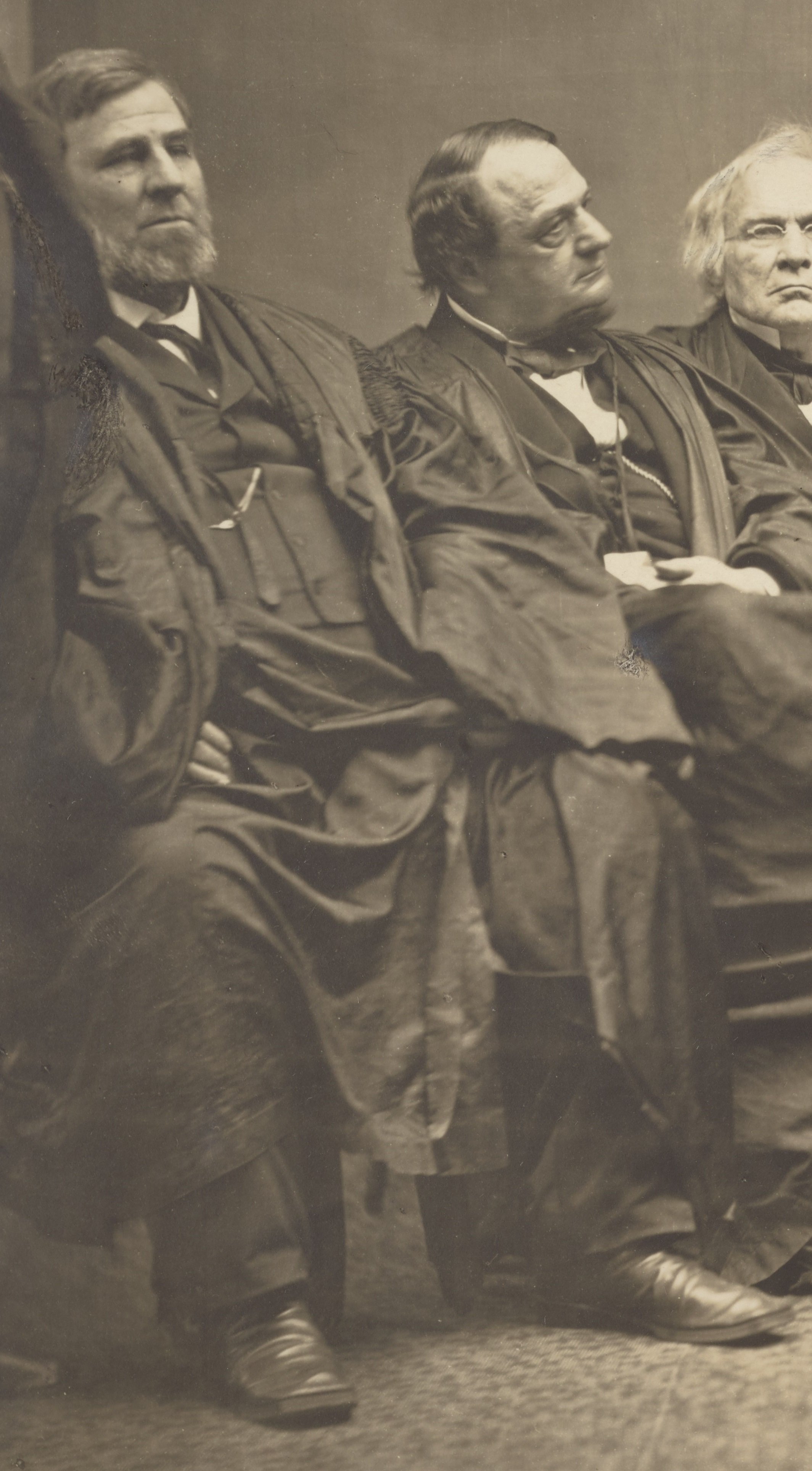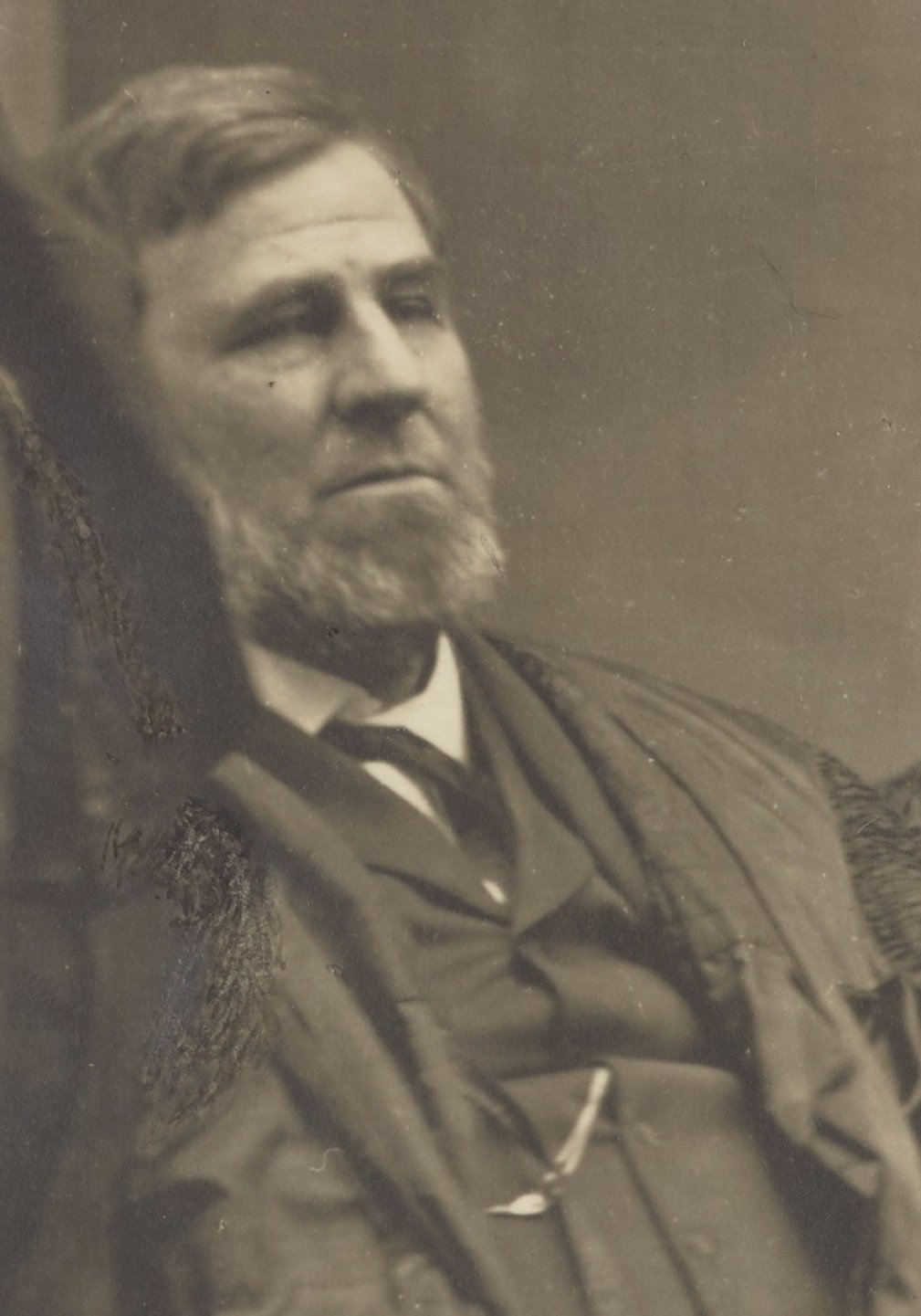 Signature

The Document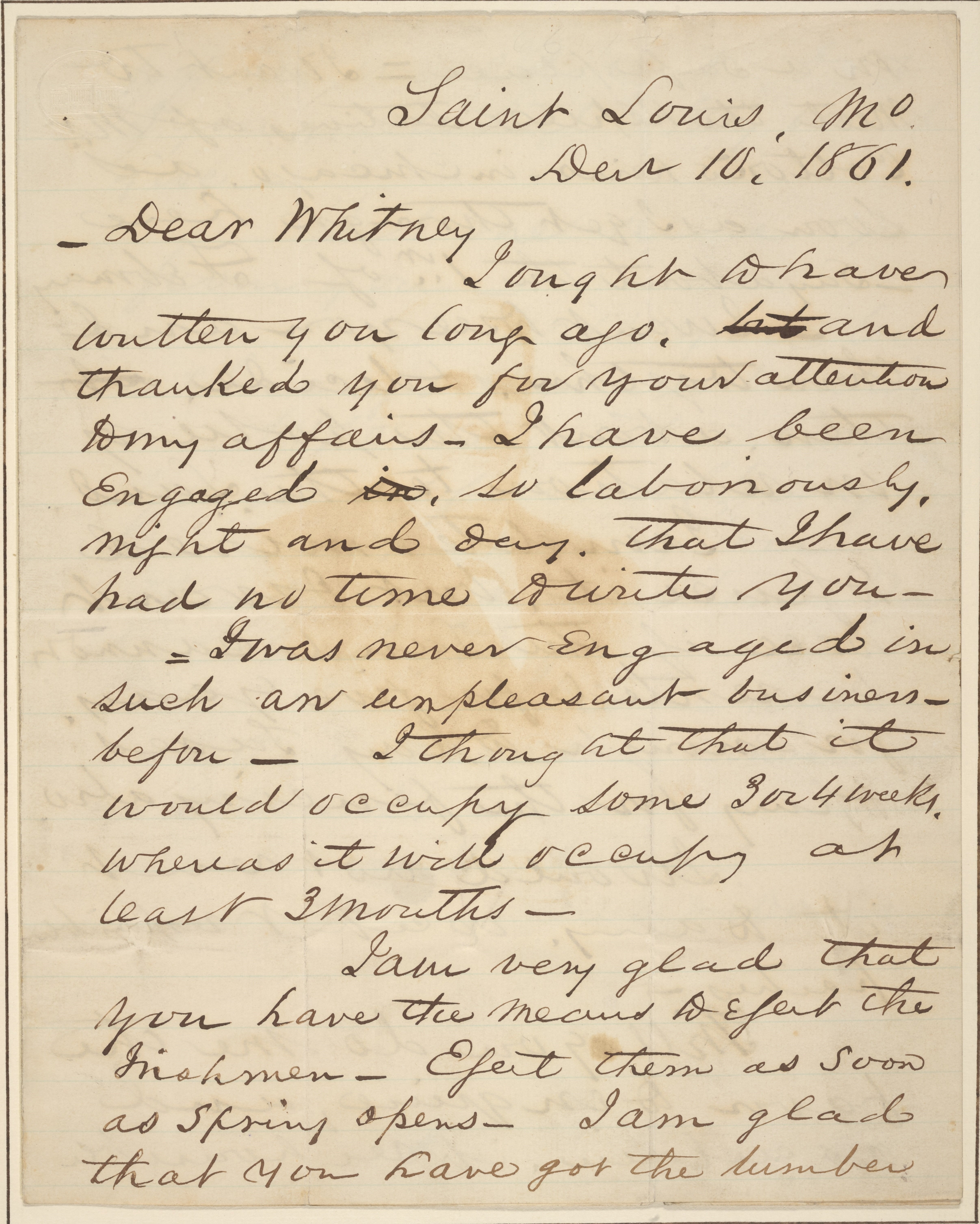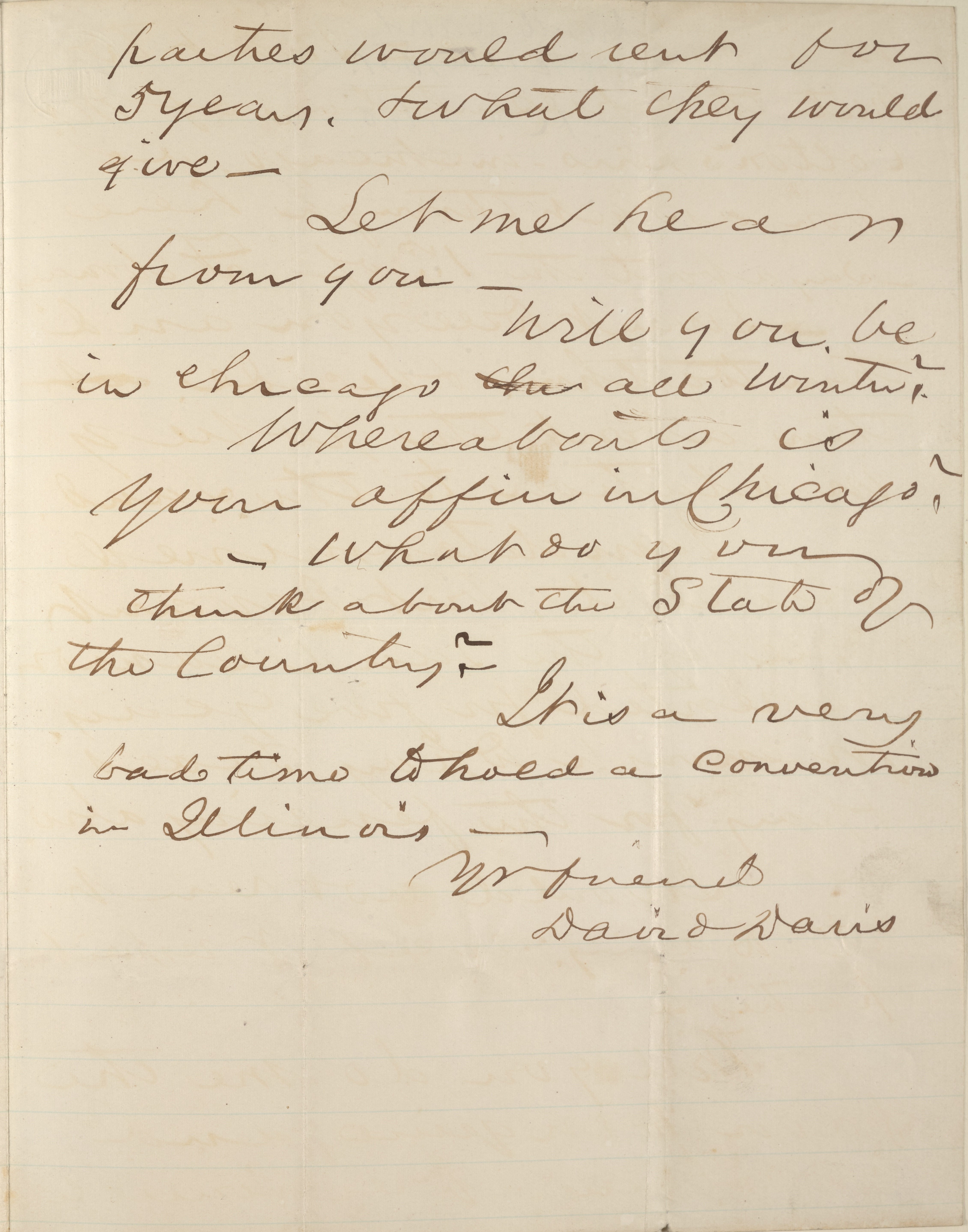 Transcription of the Letter:
Saint Louis, Mo.
Decr 10, 1861.
Dear Whitney
I ought to have written you long ago, and thanked you for your attention to my affairs. I have been engaged, so laboriously, night and day, that I have had no time to write you.
I was never engaged in such an unpleasant business before. I thought that it would occupy some 3 or 4 weeks, whereas it will occupy at least 3 months.
I am very glad that you have the means to eject the Irishmen. Eject them as soon as spring opens. I am glad that you have got the lumber in a safe place. I want to meet the representatives of Mr. Colton's heirs, in Chicago, as soon as I get through here - say about the 1st of February.
I want to see you and them together & decide then about the [holding] in relation to the land.
I am determined to fence it, but I want to see if the land cannot be rented for five years for enough to pay taxes for the fencing also.
I would not rent it to any, except responsible parties.
Will you do me the favor to enquire, and ascertain, if responsible parties would rent for 5 years & what they would give.
Let me hear from you.
Will you be in Chicago all Winter?
Whereabouts is your office in Chicago?
What do you think about the state of the Country?
This is a very bad time to hold a convention in Illinois.
Yr friend
David Davis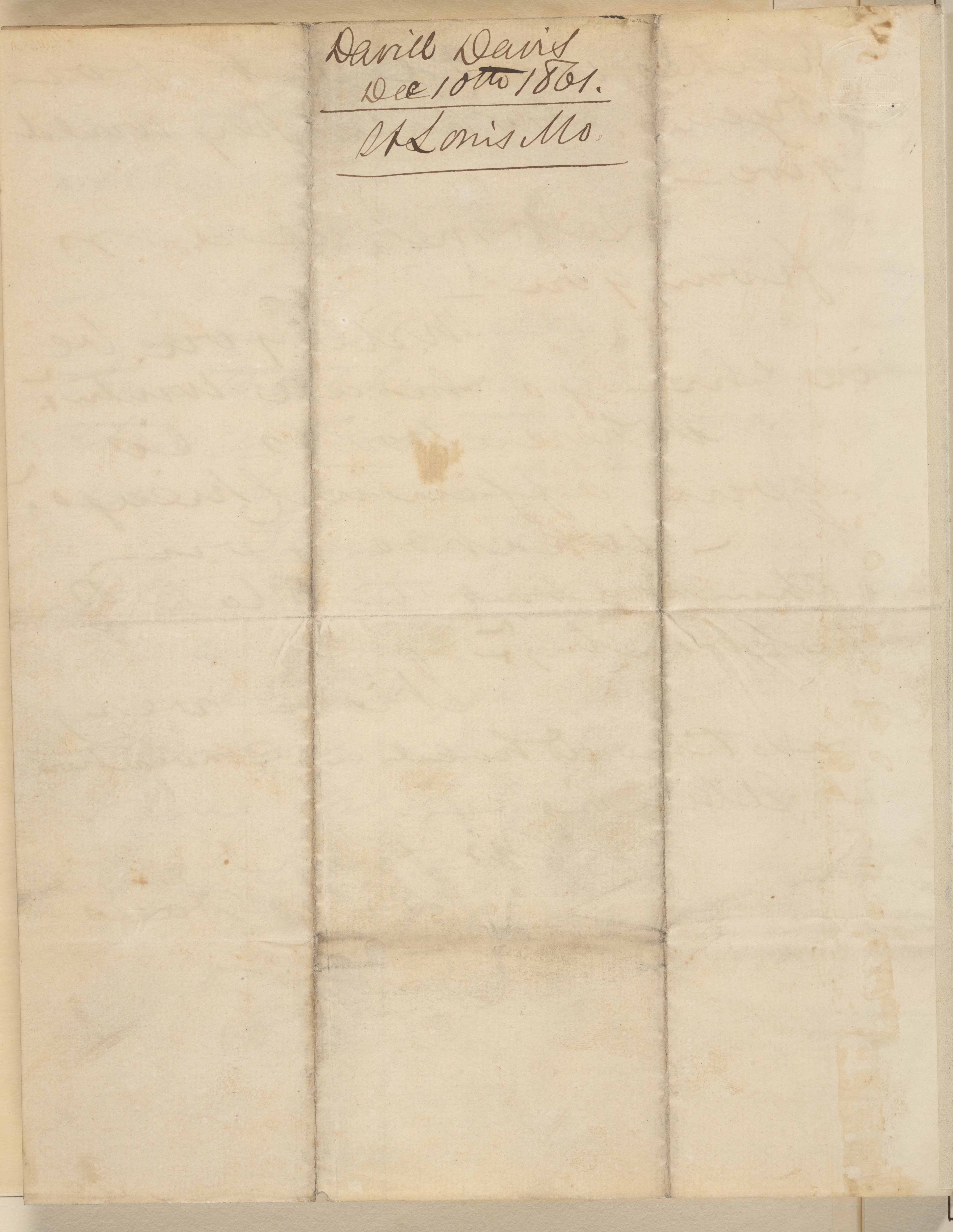 About this Document
About the Illinois Constitutional Convention of 1862
At the time that David Davis sent this letter, he was a judge on the Illinois Circuit Court for the Eighth Judicial Circuit. The convention he mentions in the letter is the Illinois Constitutional Convention of 1862 that had been organized by the Democratically-controlled Illinois legislature. The new Constitution was unpopular with the Republicans of the state, and was not ratified by the voters.
For more about the Illinois Constitutional Convention of 1862, see:
Illinois Constitutional Convention, Journal of the Constitutional Convention of the State of Illinois (Springfield, IL: C. H. Lanphier, 1862).
O. M. Dickerson, The Illinois Constitutional Convention of 1862 (Urbana, IL: University press, 1905).
Drew VandeCreek, "The State Constitutional Convention of 1862," Northern Illinois University Digital Library, accessed July 17, 2019, https://digital.lib.niu.edu/illinois/civilwar/chronology3.
About Henry Clay Whitney
Henry Clay Whitney, David Davis, and Abraham Lincoln were friends and political allies who met while practicing law in the same circuit in Illinois. Whitney would later become a biographer of Lincoln. At the time that he received this letter, Whitney was serving as an Assistant U.S. Paymaster, a position to which he had been appointed by Lincoln and which he held throughout the Civil War.
For more about Henry Clay Whitney, see:
Henry C. Whitney, Life on the Circuit with Lincoln: With Sketches of Generals Grant, Sherman, and McClellan, Judge Davis, Leonard Swett, and Other Contemporaries (Union, NJ: Lawbook Exchange, 2000).
Marion Mills Miller, ed., Life and Works of Abraham Lincoln (New York: Current Literature Pub. Co., 1907).

Contains the Lincoln the Citizen and Lincoln the President, the two-volume biography of Lincoln by Whitney.
The Civil War
Sent at the end of 1861, this letter was sent in the midst of the first year of the Civil War. The Confederate States of American had formed in February of 1861, and the first battle of the war, the Battle of Fort Sumter, had taken place in April of 1861. Several battles had already been fought in Missouri, where Davis had written this letter to Whitney.
For more about the Civil War, see:
"Civil War Timeline," Gettysburg National Military Park, National Park Service, U.S. Department of the Interior, accessed July 17, 2019, https://www.nps.gov/gett/learn/historyculture/civil-war-timeline.htm.
"Civil War," Military Records, Research, National Archives and Records Administration, accessed July 17, 2019, https://www.archives.gov/research/military/civil-war.
---
About David Davis
David Davis began his career as a lawyer in private practice in Illinois. Active in public life as well, he served as an Illinois State Representative and a delegate to the Illinois constitutional convention in 1847. From 1848 to 1862, he served as a judge on the Illinois Circuit Court for the Eighth Judicial Circuit. He also served as Abraham Lincoln's campaign manager at the Republican National Convention in 1860.
He was nominated to serve as an Associate Justice of the United States Supreme Court by Abraham Lincoln in 1862. He remained on the Court until his resignation in 1877. He then served one term as a United States Senator from Illinois, and served as President Pro Tempore of the Senate from 1881 to 1883.
For more about David Davis's life and career, see: