Library Services in Chalk/Canvas
Library Tool in Canvas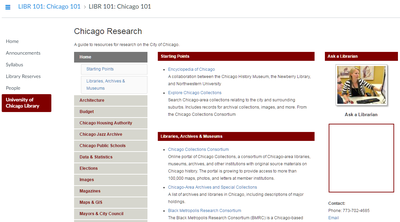 The "University of Chicago Library" tool in Canvas displays a research guide matched automatically to your course by department or the custom guide for your course (more information below). Guides display recommended resources as well as contact information for relevant Library experts.

Learn how to turn on the tool in Canvas.

Library Help Module in Chalk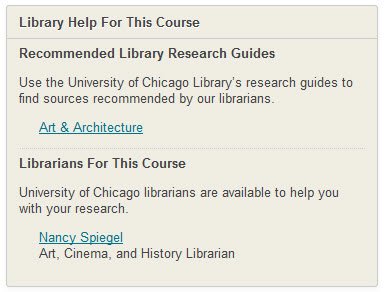 The Library's Chalk module suggests appropriate research guides and librarian contacts for your course. For most classes in Chalk, the module appears automatically on the course home page.