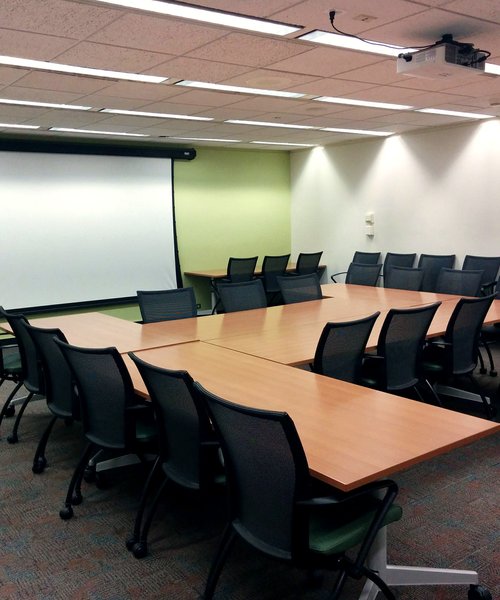 About
Library Classroom 523 seats 20 and has a ceiling-mounted projector and electronically controlled projection screen, connections for laptop and internet access, and whiteboards.
Library classrooms are used for University courses and are managed by the University Registrar. Reservations for special class sessions may be granted based on availability.
Library classrooms may be reserved outside of regular teaching hours via Book a Room.