Documenting Black Chicago through technology, sustainability, and outreach
The Black Metropolis Research Consortium wraps up a grant from the Mellon Foundation
In 2019, the Black Metropolis Research Consortium (BMRC) embarked on a pivotal grant project, "Documenting Black Chicago Through Technology, Sustainability, and Outreach," funded by an award from the Mellon Foundation. The grant supported two important initiatives that have now come to fruition. First, the BMRC has created educational resources and public programming for potential donors and archivists that encourage the caretaking of a more diverse historical record. Second, we have re-envisioned the BMRC's searchable database of Black historical collections, leading to the launch of a new online gateway in March 2022.
Both initiatives advance the BMRC's mission to connect all who seek to document, share, understand, and preserve Black experiences. The BMRC has a home at the University of Chicago Library and our members include libraries, museums, universities, arts and cultural heritage organizations, and government archives that provide free access to archival collections on Black experiences.
Outreach to potential donors and archivists
With support from the Mellon Grant, T Calvin joined the BMRC as our Community Engagement Archivist. Calvin created a series of workshops to develop skills in collection diversification for staff at BMRC member institutions, as well as workshops and resources to support community members seeking to donate or care for their own legacy collections.
After combing through existing archiving resources and incorporating concerns and perspectives of Black Chicagoans, Calvin developed the Legacy Management Resource Portal in the fall of 2020. It is openly available to the world through the BMRC's website and is one of our most visited and downloaded resources.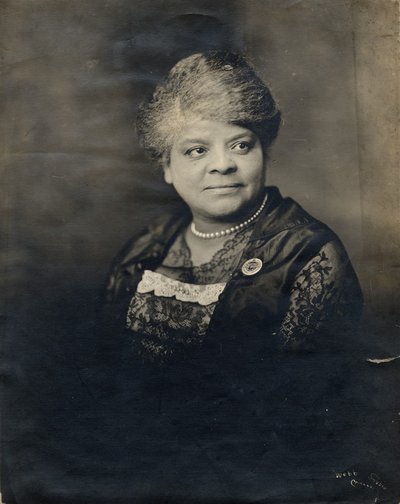 The workshop series on collection diversification and community engagement was aimed at staff in BMRC member institutions to enhance their capacity to build relationships with more diverse donors and to steward Black historical collections. Calvin conducted a community needs and assets assessment among Black Chicagoans and the organizations that serve them and curated the series to address skill gaps that even seasoned archivists may have in cultural competency and collection diversification principles and strategies. The resulting workshops, led by experts, educated more than 100 community members in 2021, focusing on an introduction to archiving, African American genealogy, donating collections to archival repositories, and funding opportunities to support archival work. Most of these sessions were recorded and are now accessible to the world through the BMRC's website and YouTube channel.
A modern gateway to archival collections on the Black experience
The Mellon grant also funded the hiring of Laurie Lee Moses as the BMRC's Portal Archivist. Moses led the redesign of the BMRC's existing searchable database to improve the user experience and develop better pathways into the rich collections. She has also overseen a refresh of the technology and updated over 1,000 collection records and finding aids to ensure a current and sustainable resource.
The new BMRC Archives Portal, at bmrc.lib.uchicago.edu/portal, provides a modern gateway for researching archival collections on Black experiences in Chicago and beyond. The launch of the portal follows nearly two years of planning, testing, and implementation led by Moses, with support from multiple team members in the Digital Library Development Center at the University of Chicago Library, including John Jung, and staff from BMRC member institutions. The portal was designed to make researching people, neighborhoods, organizations, events, and topics relevant to Black history much easier for a broad spectrum of researchers, from high school history fair participants to scholars in a wide variety of fields.
The initiatives undertaken as part of the Mellon grant have allowed the BMRC to expand our reach and resources and make significant progress towards our vision of being essential to promoting discovery, preservation, and use of Black historical collections.
These historical photos and many others can be found at Chicago-area archives with help from the new BMRC Archives Portal.