Fred Eggan Papers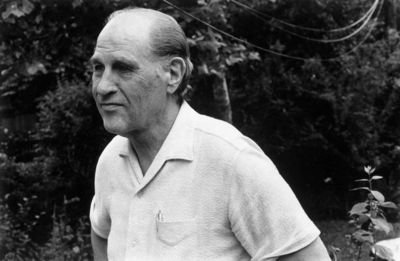 In 1923, Fred Eggan came to the University of Chicago as an undergraduate and continued on to earn an M.A. in psychology with a minor in anthropology in 1928. His master's thesis was entitled "An Experimental Study of Attitudes toward Race and Nationality."
From 1928 to 1930, Eggan taught psychology, sociology, and history at Wentworth Junior College and Military Academy in Missouri. During this interval he maintained his connection with the University of Chicago by working summers with Fay-Cooper Cole at Native American archaeological sites in Illinois.
In 1930 Eggan returned to the University of Chicago as a doctoral student in anthropology, completing his dissertation in 1933. Following post-doctoral field research in the Philippines he assumed an instructorship at the university, part-time for the Extension program and part-time for the Department of Anthropology. He was promoted to assistant professor in 1940 and associate professor in 1948. Not long after his promotion to associate professor he received a full professorship. He chaired the Department of Anthropology from 1948 to 1952 and again from 1961 to 1963. He was appointed the Harold H. Swift Distinguished Service Professor of Anthropology in 1963.
When Eggan enrolled as a graduate student in 1930, he became Radcliffe-Brown's first research assistant in 1931-1932 and began research on kinship and social organization of northern Native American tribes. Under Radcliffe-Brown, Eggan completed a report on the southeast, plains and southwestern tribes.
[Pictured: Menomini kinship chart. Click to enlarge]
Eggan continued field research on native North America in 1932 when he was awarded a Laboratory of Anthropology Field Training Fellowship to support his work on the Hopi Indian reservation in Arizona. There he met Don Talayesva, an informant with whom he developed a lifelong friendship. Eggan balanced his studies of the southwest with his later work on the Philippines, returning to the Southwest almost every year until he retired.
In 1938, Eggan married Dorothy Way who was to become an anthropologist of the Hopi and Eggan's professional partner.
During and after World War II, Eggan's interests focused on the Philippines. Financed by a Fulbright grant, Fred and Dorothy Eggan spent the year 1949-1950 at the University of the Philippines. In 1953, the Philippine Studies Program at the University of Chicago began operations. Eggan established the Philippine Studies Program with money from the Carnegie Corporation of New York, and directed the program until 1977.
Eggan retired from teaching at the University in 1974, but stayed on to manage the final projects of the Philippine Studies Program until 1977. He passed away in 1991.
The Fred Eggan Papers contain a wide variety of materials and media including correspondence, original manuscripts, teaching materials, field notes, photographs, and audio recordings. The papers date from1870-1991 and cover all phases of Eggan's career as an anthropologist, documenting his earliest graduate and post-graduate field research, his work as teacher and administrator at the University of Chicago, his research and writing on native North American and Philippine cultures, and his extensive professional connections with many of the leading social scientists of the twentieth century.