Get books from the Ivies: try Borrow Direct beta
University of Chicago faculty, students, and staff can now borrow books and other circulating materials from the libraries of Ivy League universities and MIT through Borrow Direct, which begins its beta implementation phase at UChicago on August 1. Borrow Direct will typically deliver books to UChicago users in approximately four calendar days—far more rapidly than items requested through traditional interlibrary loan.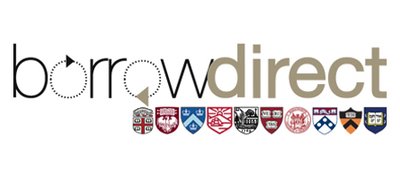 Borrow Direct materials can be kept for up to 12 weeks, unless recalled by the lending library. Standard borrowing policies—including fines and account blocks—apply to overdue Borrow Direct items, and renewals are not permitted.
Borrow Direct materials will typically arrive in approximately four calendar days, but a few extra days may be needed during the beta phase as we test methods for exchanging books with our Ivy League partners.
Help us test Borrow Direct
Log in to the Borrow Direct catalog with your CNet ID and password.
Search for the item you want and click on the "Request" link within its record.
Select your pick-up location and click on "Submit" to complete your request.
You will receive an email once the item arrives notifying you that it is available for pickup.