Poetic associations and the Wachs collection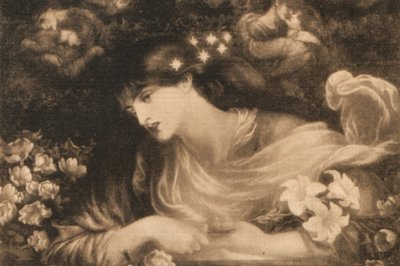 Exhibition–Poetic Associations: The 19th-Century English Poetry Collection of Dr. Gerald N. Wachs
Dates: September 21 – December 31, 2015
In the period between the French Revolution and the start of World War I, often called "the long 19th century," English poetry enjoyed enormous popularity and respect. The Romantics and the Victorians, as we know them today, were celebrities and, often, close friends, part of a literary community that influenced their professional and personal lives. Dr. Gerald N. Wachs (1937-2013), working closely with his friend, bookseller Stephen Weissman of Ximenes Rare Books, collected their works over a period of 40 years starting in 1970, using as their guidebook the Cambridge Bibliography of English Literature. They sought the finest copies, whenever possible ones that were presented by the author to other writers, friends, or family members. Books selected for the Wachs collection are nearly all "special": in splen­did condition, often one of very few known copies, and many with extraordinary inscriptions that illustrate per­sonal and poetic associations. The resulting collection of nearly 900 titles illuminates the life and works of these enduring poets.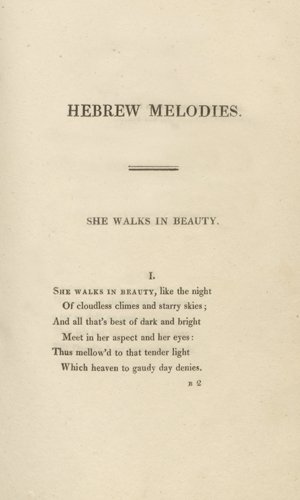 It is difficult to single out representative examples from such a rich assemblage. The exhibition includes 104 items. Some are little-known works by famous authors. For example, Elizabeth Barrett Browning's first book, The Battle of Marathon; A Poem (1820), privately print­ed in an edition of 50 copies, of which only 15 copies are known to survive. Others are the first appearance of fa­mous works that differ considerably from the version we have come to know, such as Tennyson's The Charge of the Light Brigade.
After Dr. Wachs's death, and thanks to the great generosity of the Wachs family (Deborah Wachs Barnes, Sha­ron Wachs Hirsch, Judith Pieprz, and Joel Wachs, AB'92), more than 600 titles have been donated to the University of Chicago. This magnificent gift will create entirely new areas of depth to the Library's collection, for example Anglo-Indian poetry, and add many works previously not in the collection or with features of great interest to researchers.
Location: Special Collections Research Center Exhibition Gallery, 1100 East 57th Street, Chicago, IL 60637
Hours: Monday–Friday: 9 a.m. – 4:45 p.m.; Saturdays: 9 a.m. – 12:45 p.m. when classes are in session. Consult hours for the Special Collections Research Center at hours.lib.uchicago.edu.
The exhibition is free and open to the public.
Curators: Catherine Uecker, Alice Schreyer, Sarah G. Wenzel, and Eric Powell
Use of Images and Media Contact
Images from the exhibition included on this page are available for download by members of the media, and are reserved for editorial use in connection with University of Chicago Library exhibitions, programs, or related news.  For more information, contact Rachel Rosenberg at ra-rosenberg@uchicago.edu or 773-834-1519.