'Swiss Treasures' exhibition closes Dec. 14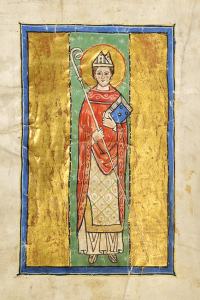 Situated in the heart of Europe, Switzerland has long been a center for Biblical studies and transformative contributions to Judeo-Christian culture. The exhibition Swiss Treasures: From Biblical Papyrus and Parchment to Erasmus, Zwingli, Calvin, and Barth explores the importance of Swiss religious influences across a range of traditions and historical personalities. Papyri, parchments, first editions, early printings, and modern manuscripts represent treasures in Swiss institutions that link these and other religious thinkers to the philosophical, theological, and political movements that have shaped the modern world.
The rare historical treasures on display from September 21 to December 14 in the Special Collections Research Center Exhibition Gallery have been gathered from seven distinguished Swiss archives and libraries: Basel University Library (Basel), State and University Library (Fribourg), Abbey Library of St. Gall (St. Gall), Central Library (Zurich), the Martin Bodmer Foundation (Cologny), Karl Barth Archive (Basel), and Library of Geneva (Geneva). The exhibition also displays a rare volume from the Special Collections Research Center of the University of Chicago Library.   
Among the manuscripts shown in the exhibition are texts of the Psalms from the Epistle of Jude (fourth century); fragments of the world's oldest Vulgate version of the Gospels (fifth century); and leaves from one of the few remaining examples of a Samaritan Pentateuch (ca. 1495-96).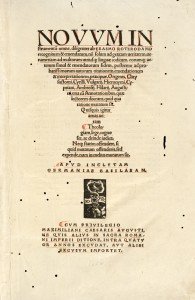 Among the printed texts on display are an early printed edition of the Talmud (1578); the first New Testament to be printed in Greek (1516); and the first printings of Bibles in German and French, which were based on the original Hebrew and Greek and overseen by the reformers Zwingli (1530) and Calvin (1535). Some of the rare books on exhibit feature illustrations that are among the finest examples of Swiss printing in the sixteenth century.
The exhibit also displays archival treasures from the twentieth century, including a handwritten draft of the Barmen Theological Declaration (1934), a testimony to the anti-Nazi struggle within Protestantism from the hand of one of its leaders, Karl Barth.
This unique display of rare historical treasures from Swiss institutions was brought together to mark the joint annual meetings in Chicago of the Society of Biblical Literature and the American Academy of Religion, held in November 2012.