Traveling back in time to Korea's modern era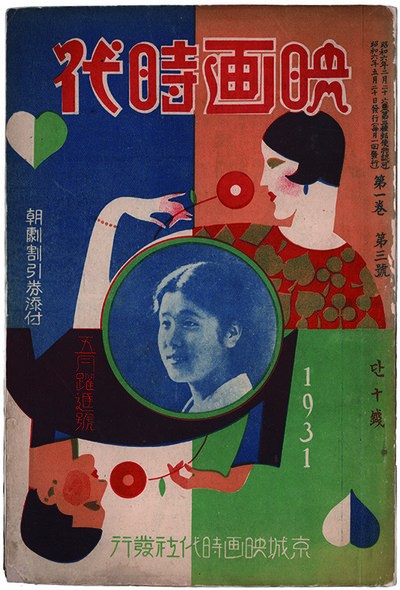 The Bibliography of East Asian Periodicals (Colonial Korea 1900-1945)
In Korea and its neighboring nations, the period from 1900 to 1945, known as the modern era, was marked by political transformation and upheaval, as well as a multitude of efforts to transform culture and society. One of the defining characteristics of this era was the proliferation of modern print media across a number of fields. Periodicals, in particular, serve as important primary source materials that researchers can use to better grasp the complexities of this time of transformation. Librarians at the University of Chicago, Yale University, Princeton University, and the University of Tokyo have collaborated to publish a bibliography that overcomes obstacles faced by English-speaking scholars of Korea and East Asia as they research this period.
Publication of the Bibliography of East Asian Periodicals (Colonial Korea 1900-1945), is the culmination of a two-year collaborative project led by a team of East Asian subject area specialists, Korean studies scholars, Korea Foundation interns, and a PhD student. The project team compiled comprehensive information on a total of 913 periodicals from the period of Japanese colonial rule (1910-1945), the pre-colonial period (1896-1910), and the post-colonial period from liberation in 1945 to the establishment of the Republic of Korea (ROK) and the Democratic People's Republic of Korea (DPRK) in 1948.
Modern-era materials pose a number of difficulties for researchers. Most significantly, older materials are scattered sporadically throughout multiple regions and locations, which makes identifying them challenging. Additionally, many sources are written in mixed Chinese-Korean script, which means a significant amount of time must be invested in reading and understanding them. The Bibliography is designed to enable both effective use of a vast archive of Korean-, Japanese-, and Chinese-language primary sources and easy identification of holding institutions of those periodicals and magazines. For the East Asian subject specialists and Korean studies scholars who participated in the project, creation of the Bibliography thus presented a worthy challenge and a significant opportunity to support research activities.
The project's scope includes magazines dealing with Korea during the modern era and regular and irregular publications, including yearbooks, school bulletins, and organizational mouthpieces. Regionally, focus was placed on magazines and periodical materials published in Korea, Japan, and China, with a small number of publications from Russia and the United States also included. Subject areas for inclusion remained open, with surveys spanning magazines of the greatest possible variety, including literature, politics, society, education, economy, industry, children, medicine, science, friendship societies, and religion.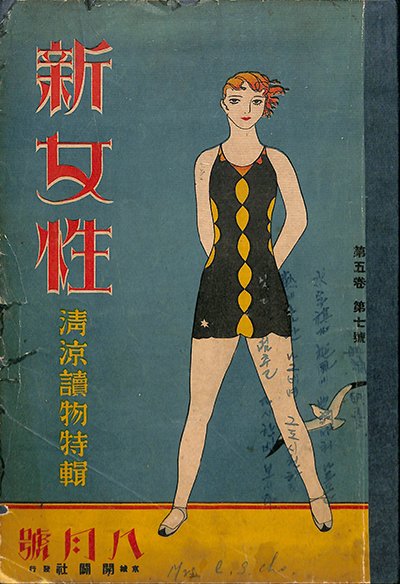 Because information on certain items could not be collected remotely or from universities in the U.S., members of the team had to verify them in person. Additionally, it was necessary to confirm the existence of a large number of sources from China for which only titles were known. For these reasons, two members of the project team, Jude Yang and I, led a three-week field research trip to South Korea in April 2022. We visited six archival centers and university libraries with well-organized materials from the modern era, focusing on rare books and special collections. Through an interview with Professor Kim Ju-hyeon of Kyungpook National University, we were able to answer many questions about Chinese materials that arose during our investigation from the U.S. In many cases, publications from China that originated in the Korean independence movement are comparatively more difficult to find than those from Korea or Japan. Because these magazines had continuously ended up in different locations, we learned that there are fundamental issues regarding collection and preservation. We also learned that each era of Chinese government policies on archival access affect which periodical titles are known today, making it difficult to confirm the material existence of many sources.
When planning the project, although we knew the task of identifying and compiling a massive volume of materials would require much time and effort, there were also other unanticipated difficulties. For example, one of the larger tasks of the project was confirming the existence of information on publications. Many materials from the modern era have not been digitized, and even for publications that have been, information often remains fragmentary. In some cases, the information regarding publications held at multiple archives in Korea differs at each holding location. There was also an unexpectedly large number of publications that assumed identical or similar titles based on the names and words that were popular during the modern era. For instance, seven different magazines entitled 『신조선』 Sinjosŏn (New Chosun) were published between 1927-1943. Additionally, because many magazines which dealt with sensitive political or religious topics were continuously issued, discontinued, and reissued under different titles, difficulties arose in investigating their year-by-year publication activities. In one case, the title of a religion magazine changed seven times, from 『특별한 기별 1910』T'ŭkpyŏrhan kibyŏl (Special message, 1910), to 『말세복음보 1910』 Malse pogŭmbo (Gospel of the last days bulletin, 1910), 『세 텬사 (천사)의 긔별 (이별) 1910』 Se t'yŏnsa (ch'ŏnsa) ŭi kŭibyŏl (ibyŏl) (Three angels' message, 1910), 『시조월보 1916』 Sijo wŏlbo (Sign of the times monthly), 『시조 1923』 Sijo (Sign of the times, 1923), 『건강생활 1941』 Kŏn'gang saenghwal (Healthy life, 1941), and then back to 『시조 1947』 Sijo (1947).
The team was ultimately able to overcome these difficulties and successfully complete the Bibliography, producing an objective resource tool that covers a diverse range of subjects and includes short descriptions of each magazine's unique qualities. By romanizing and translating the title and subject-related information of each magazine, we have ensured that English-speaking scholars going forward will be able to effectively utilize the Bibliography as a scholarly resource. Additionally, we include location information links which connect users to WorldCat, thus saving them time otherwise spent searching for holding information. In the future, we hope that the Bibliography proves a useful reference tool to all researchers exploring Korea or the modern era.
This project was supported by the University of Chicago's Provost's Global Faculty Award for FY22, the Korea Foundation, and the University of Chicago Library's Hanna Holborn Gray Graduate Student Fellowship program.
Project Team
Project Leaders
Jee-Young Park, Korean Studies Librarian, The University of Chicago
Jude Yang, Korean Studies Librarian, Yale University
Hyoungbae Lee, Korean Studies Librarian, Princeton University
Michiko Nakao, Project Research Fellow, The University of Tokyo
Advisors
Kyeong-Hee Choi, Associate Professor in Modern Korean Literature, East Asian Languages and Civilizations, The University of Chicago
Yuan Zhou, Curator for East Asian Collection (1998-2021), The University of Chicago
Interns
Seon Young Park, Korea Foundation Visiting Librarian Intern (2021-2022)
Soyeon Hwang, Korea Foundation Visiting Librarian Intern (2020-2021)
Research Assistant
Ethan Waddell, Ph.D. Candidate, Modern Korean Literature, East Asian Languages and Civilizations, The University of Chicago
Contributing Institutions
Hyundam Mun'go (현담문고 [구 아단문고])
Sogang University Loyola Library (서강대학교 로욜라 도서관)
Seoul National University Library Archive (서울대학교 도서관 고문헌실)
Yonsei University Library (연세대학교 학술정보원)
Kyungpook National University (경북대학교)
Independence Hall of Korea (독립기념관)