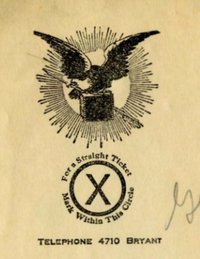 Timothy Lester Woodruff (1858-1913), Republican politician. Lieutenant Governor of New York, 1896-1902. Contains correspondence and a speech. Material deals primarily with campaigns, patronage, and other political issues, some with references to Theodore Roosevelt and Lemuel Quigg. Correspondents include Thomas Platt, Frank S. Black, John D. Rockefeller, James Sherman, and James Wadsworth.
View Online Collection and Finding Aid
Access Information
The collection is open for research.