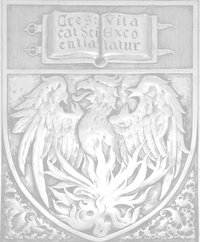 Exhibition curated by John Blew and Alice Schreyer.
This exhibition examines the work of several important nineteenth-century publishers who edited historical documents of the American West and made them available to a broad audience of readers and scholars. On display are representative volumes produced by each of these influential editors and publishers of Western Americana. Robert Clarke (1829-1899) of Cincinnati issued the Ohio Valley Historical Series (1868-1871), a selection of significant accounts of events and individuals in the early history of the Ohio River valley.

Francis P. Harper (1856-1932), a New York City antiquarian book dealer and publisher, produced distinguished editions of works such as Lewis and Clark's History of the Expedition, Zebulon Pike's Account of Expeditions to the Sources of the Mississippi, and Hiram Martin Chittenden's History of the American Fur Trade in the Far West. Reuben Gold Thwaites (1853-1913), superintendent of the State Historical Society of Wisconsin, founded and edited the Society's published series of Collections, an extensive set of historical texts, many of them originally acquired by his predecessor, Lyman C. Draper. Thwaites also undertook the publication of works such as Alexander Scott Withers' Chronicles of Border Warfare, James' Account of S. H.Long's Expedition, 1819-1820, and a monumental 73-volume edition of The Jesuit Relations and Allied Documents. Books in the exhibition are on loan from the personal library of John Blew, a member of the University of Chicago Library Visiting Committee and Library Society Steering Committee.
Exhibit Publications & Documents
Online Exhibit Catalog
Online version of exhibition catalog