Digital Collections for Teaching
Below are suggestions of the Library's digital collections that you can use in your teaching.
Online Resources in the Catalog
Use the Advanced Search of the Library Catalog to limit to "Electronic Resources" or streaming audio or video.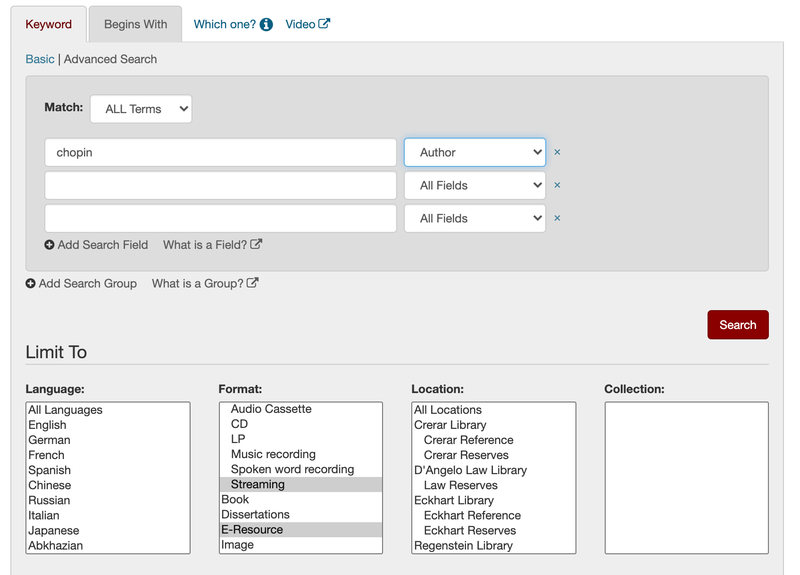 Digital Collections & Exhibits
The Library's Collections & Exhibits website includes a limit to digital content.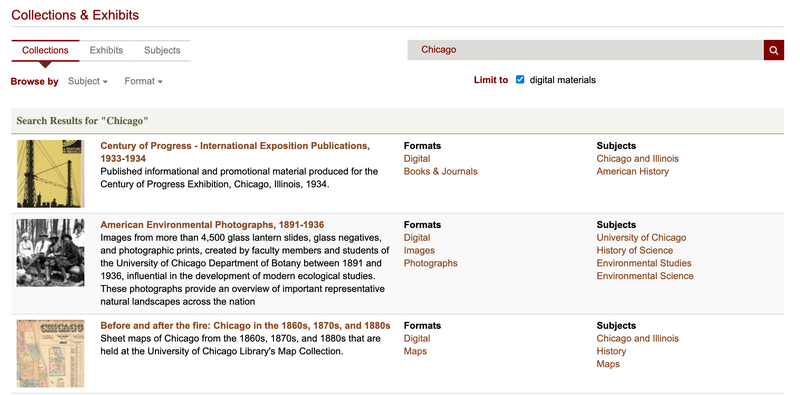 Digital Archival Collections
The Special Collections Research Center has digitized some of their manuscripts and archives. Search their online finding aid, selecting the tab for "With Digital Content".
Other Digital Collections
The Library subscribes to hundreds of digital collections and primary sources including newspapers, films, art, rare books, data, and more. The Library's research guides can direct you to these collections:
Help Guides
Locate digital collections by type of source (newspapers, magazines, government documents, etc.)
Subject Guides
Locate digital collections by subject area or region.