A Reading by Poet Bernadette Mayer on April 20
Bernadette Mayer, a major influence in the contemporary poetry scene for more than four decades, will read from her work at the Joseph Regenstein Library, 1100 East 57th Street, Room 122, Chicago, on April 20 from 6:00 to 7:30 p.m.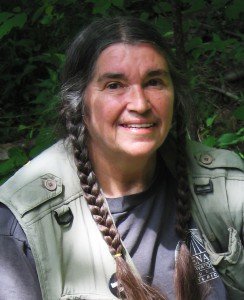 Mayer is the author of more than 27 collections, including The Helens of Troy (2013), The Formal Field of Kissing (1990) and Eating The Colors of a Lineup of Words: The Early Books of Bernadette Mayer (2015), as well as countless chapbooks and artist's books. She has received grants from The Guggenheim Foundation, National Endowment for the Arts and the Foundation for Contemporary Arts. She is also the recipient of the 2014 Shelley Memorial Award from the Poetry Society of America.
From 1980 to 1984, Mayer served as the director of the St. Mark's Poetry Project. She has edited and founded 0 to 9 journal and United Artists books and magazines. She has also taught at the New School for Social Research, Naropa Institute, Long Island University, and Miami University.
This reading is presented by the University of Chicago Library and the University's Program in Poetry and Poetics.
Poetry holds a special place among the collections of the University of Chicago Library, particularly since Harriet Monroe presented it with her own poetry library, papers, and the editorial files of Poetry magazine in 1931. The collection continues to grow, with a particular focus on modern poetry from the Chicago area. Literature of significant poetry movements such as the Imagists is complemented by the works of student poets, the publications of poetry societies, and finely printed editions. At present, the Library's modern poetry book collection comprises well over 25,000 volumes, and the collection continues to grow by 1,000 to 1,200 volumes a year.