Danielle McConnell joins UChicago Library as Director of Community Engagement
Danielle McConnell joined the University of Chicago Library as Director of Community Engagement on September 18. In this role, she will lead the development of the Library's community engagement strategy and work across the Library to implement it in partnership with Library teams. Reporting to Dean Torsten Reimer, she will join the Library's Strategic Leadership Board.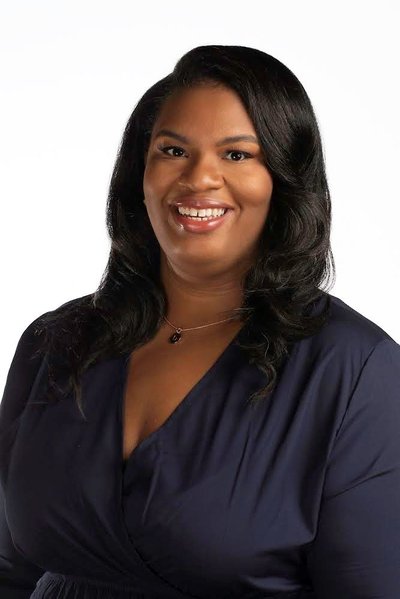 "In a field of over a hundred applicants, Danielle stood out to me with her approach of partnership, her understanding of the impact of access to education, her dedication to making a difference in the lives of members of underserved communities and her commitment to diversity, equity, and inclusion," said Torsten Reimer, University Librarian and Dean of the University Library. "She comes to us with an appreciation of the potential of libraries to make a positive difference for local communities in addition to a good understanding of our local environment."
Over the past nine years, McConnell has held a series of progressively responsible positions, culminating in the role of Senior Director of Program, at One Million Degrees (OMD)—a nonprofit with a mission to help launch community college students on career pathways to economic mobility. At OMD, McConnell oversaw and executed the organization's $3 million signature program budget, partnered with all seven of the City Colleges of Chicago, created a college readiness and career planning curriculum, and oversaw the One Million Degrees Medical Assistance Pathways Apprenticeship in partnership with Malcolm X College, local hospitals, and other community-based organizations.
McConnell is experienced with advocacy for diversity, equity, inclusion, and accessibility, including people with LGBTQ+, Black, and Brown identities and neurodivergent learners. She has executed student and volunteer recruitment events and initiatives, partnered with Chicago Public Schools, the City Colleges of Chicago, and local colleges and universities to ensure incoming freshmen received the necessary resources and referrals during their community college experience. She also co-led OMD Works, a career planning and placement initiative designed to expose OMD scholars to career readiness and exposure opportunities.
A proud resident of the Woodlawn community, McConnell is committed to supporting neighborhoods through community engagement and wellness advocacy as the 65th and Ingleside block club organizer, community clean up lead, and yoga instructor.
McConnell has a B.A. in Psychology from the University of Michigan, Ann Arbor, with a minor in Women and Gender Studies.