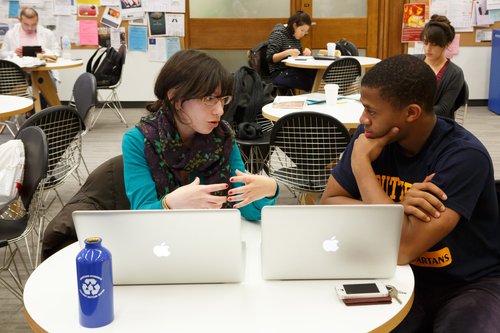 About
Ex Libris café is a student-run cafe located in the northeast corner of the 1st Floor of Regenstein.
While Ex Libris is closed, the seating area remains open as a space to take a break to eat and drink during all the hours that Regenstein is open. Vending machines are also available in the space.
Ex Libris and the A Level Reading Room are the only spaces in Regenstein where meals and messy food are permitted.
Visit the Ex Libris café website for more information.
Ex Libris café is overseen by UChicago Student Centers and is hosted by the University of Chicago Library.