Collections
The University of Chicago cares for a variety of materials related to Yerkes Observatory:
Glass plate negatives
Yerkes Observatory cares for nearly 200,000 glass plate negatives dating from 1897 to the 1990s. The strengths of the collection include early photographic sky surveys and spectra.
The majority of plates are not yet digitized, as the UChicago team explores the possibilities of cost-effective digitization using off the shelf equipment. However, there are still multiple ways to access the collection, including LUNA, Knowledge@UChicago, and series inventories.
Logbooks
More than 100 logbooks document the specifications of glass plate negatives housed at Yerkes Observatory. The logbooks are treasure troves of information about the plates, the photographic process, and the people making, measuring, and interpreting the images. Librarians, astronomers, and students are working to digitize and transcribe the logbook data to make it searchable, unlocking these resources in new ways.
The Yerkes Photo Archive contains more than 4,800 documentary photos depicting the construction of the main observatory building and the installation of instruments, the work of astronomers and staff, astronomical expeditions to sites including Sumatra and Catalina Island, and important visitors, among them Albert Einstein.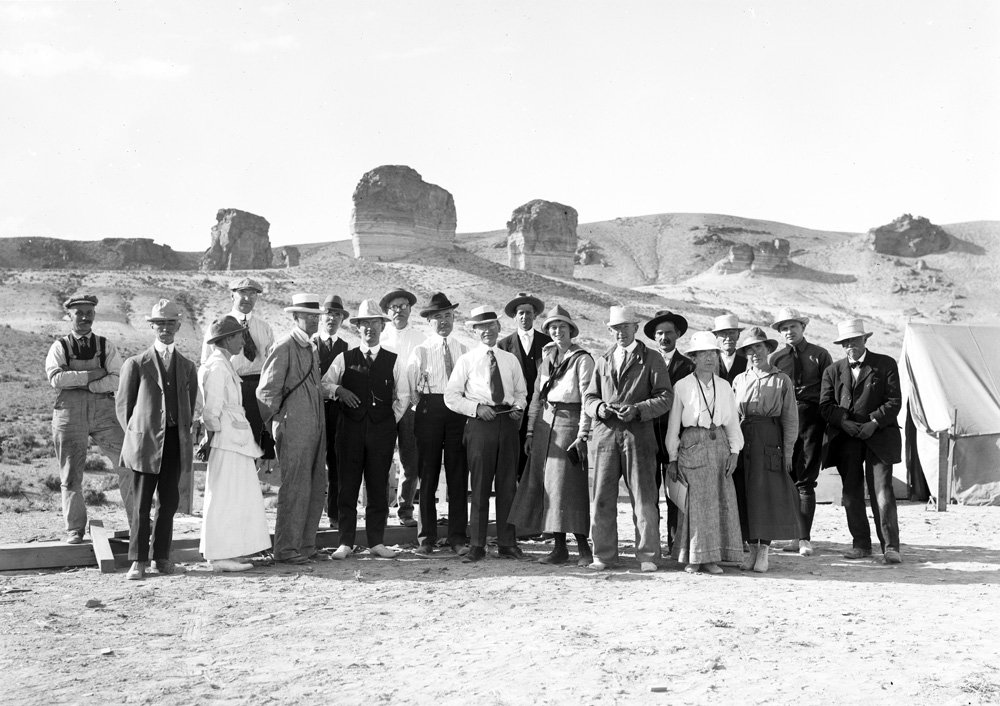 The Hanna Holborn Gray Special Collections Research Center cares for the archival records of Yerkes Observatory, including materials from the Office of the Director, logbooks and notebooks, records of the Astrophysical Journal, and papers of astronomers and administrators relating to both the scientific endeavors and administration of the Observatory.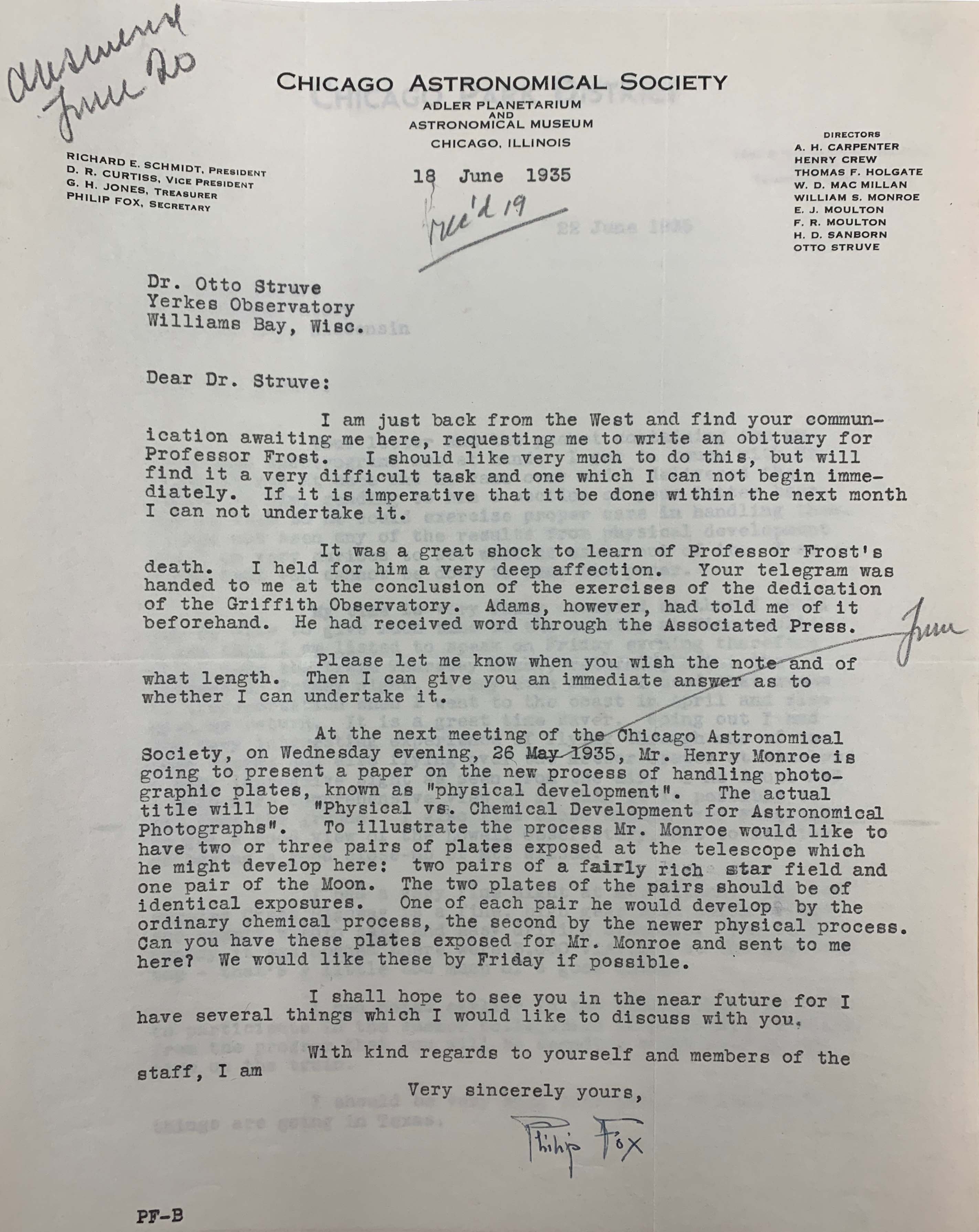 ---
Support for this project comes from the National Science Foundation (Grant AST-2101781), University of Chicago College Innovation Fund, John Crerar Foundation, Kathleen and Howard Zar Science Library Fund, Institute on the Formation of Knowledge, and Yerkes Future Foundation.