Prison Abolition Reading Group
During the summer of 2020, Matthew Vega, Ph.D. Student in Theology, lead a reading and discussion group as part of his role as Hanna Gray Fellow in Subject Specialist Librarianship with Anne K. Knafl. The group discussions focused on two readings: Are Prisons Obsolete? by Angela Davis and Break Every Yoke: Religion, Justice, and the Abolition of Prisons by Vincent Lloyd and Joshua Dubler.
The goal of the group was not to debate the merits of the abolition movement but to explore its history, relevance, and importance at a unique moment in history: a global pandemic and global uprising against police violence. Participants included Library employees, current graduate UChicago students, alums, and community members. All meetings were held over Zoom and all readings were provided in electronic format. Dr. Lloyd and Dr. Dubler joined the group to discuss their book. The last session was lead by guest facilitator Micah Herskind, co-creator of #8ToAbolition campaign.
Participants contributed to a list of resources posted below. If you would like to suggest additional resources, please email Anne K. Knafl. If you are interested in creating your own reading and discussion group, please use our Plan and Guidelines as a model. Anne created a short video about the group for the #ScholarStrike.
Two publications have come from group members. Matt Vega, Anne Knafl, and Sierra Meszaros wrote a 3-part essay about the reading group, UChicago Library Series in Exploring Race Magazine. Anne Knafl co-authored an open letter with a group of abolitionist librarians, "A Call for Ivy+ Libraries to Divest from Police and Prisons and Invest in Life-Giving Resources."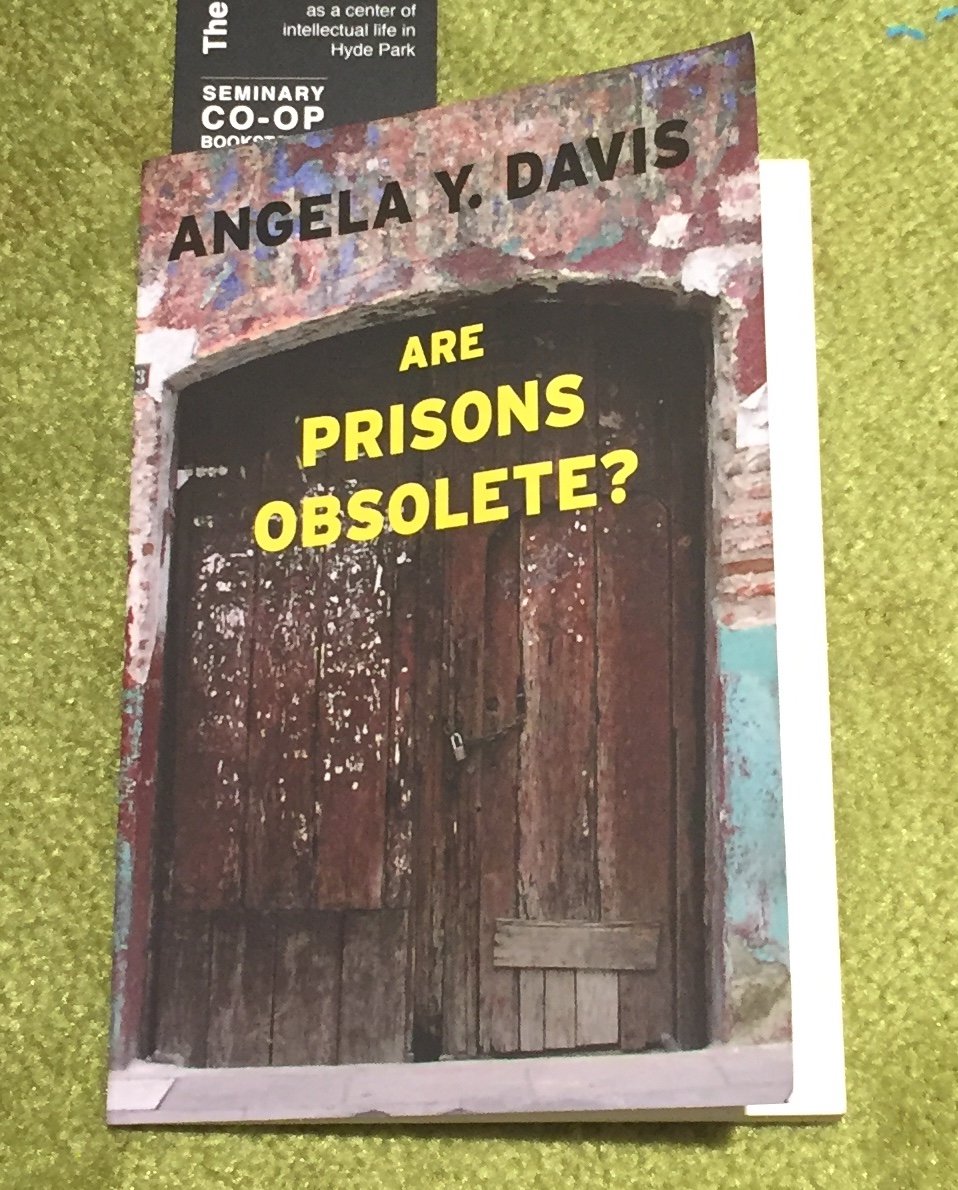 Learn more about prison abolition and the communities advocating for change: