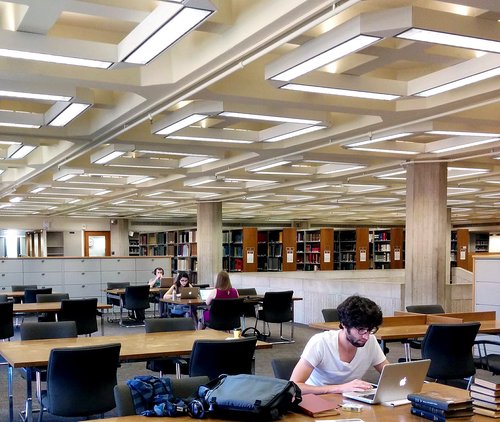 About
Regenstein's 3rd Floor Reading Room houses several collections and provides a variety of furniture options for quiet study.
Microform scanners, an overhead book scanner, a VHS player, and assistive technology workstations are located in the northeast corner of the 3rd floor reading room.
Restrooms, including a single-user, all-gender restroom, are available near the main elevators.
Collections
General Reference Collection, M - Z, xƒ
Microforms Collection
Video/DVD Collection, A - PN 1992
Features Information