Data Support Services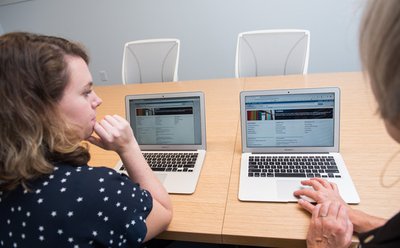 Data Support
Science librarians offer data support services. We work in collaboration with the Library's Center for Digital Scholarship and can help you acquire and work with science related data such as GIS data. We can also help facilitate the use of tools for data analysis and visualization.
Data Management
Science librarians can also help you formulate or find resources for your data management plan to meet grant requirements.
The Library hosts Knowledge@UChicago, a digital repository that preserves and shares the scholarly, creative, and administrative assets of the University.  It is available to faculty, students and staff to deposit their scholarly articles and small data sets at this time with plans to expand its capacity in the future. Visit the Knowledge@UChicago faq page for more information.
Library Guides about Data
Data Management Guide: Resources for managing research data including storage, archiving, and sharing as well as writing data management plans.
Data Repositories Guide: A listing of discipline specific data repositories for finding and sharing data sets
Geographic Information Systems (GIS): A guide to GIS resources and support at the Library
Spatial Data Resources: Provides authoritative spatial data resources, tips for finding data, and information about data available at UChicago
Text and Data Mining: A guide to text mining services available for library resources