Manuscripts
Manuscript collections in the Hanna Holborn Gray Special Collections Research Center encompass a wide range of primary sources that document the activities of people and organizations.
We define "manuscript collection" broadly to mean a collection of personal papers, family papers, organizational records, or artificial collections in which unpublished materials predominate. The term "archives" is used at the Center to refer to collections related to the history of the University of Chicago.
Although the traditional meaning of manuscript is "handwritten," the Center's manuscript collections include many different kinds of records such as letters, diaries, notebooks, speeches, drafts of books and articles, research or reference files, photographs, audio and video recordings, artwork, and more.
---
Featured Collection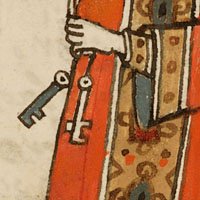 Goodspeed Manuscript Collection
View all collections